1/72 Heller Alouette III (Chetak)
Gallery Article by Murli Rajan

on Aug 15 2014

India Independence Day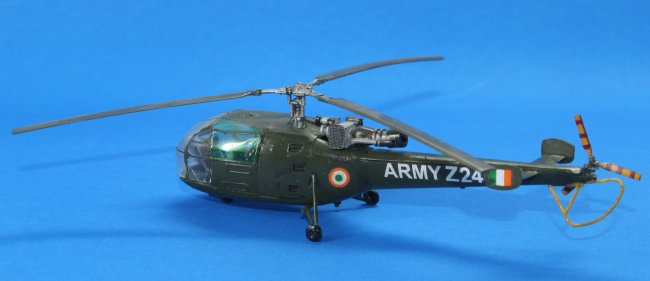 The Aerospatiale Alouette III is a single engined light utility helicopter, it was built under license by Hindustan Aeronautics Limited as HAL Chetak
Hindustan Aeronautics Limited built over 300 units of the helicopter. They were in service with the Indian Armed Forces in training, transport, CASEVAC (Casualty Evacuation), Communication & Liaison roles.
In 1986 the government constituted the Army's Aviation Corps and most Chetak's operating in AOP squadrons were transferred from the Air Force on 1 November 1986.
This Heller kit though being old and tiny it is good kit though I built it OOB, putting it together was a breeze with minimum filling and sanding
Painted with Tamiya Acrylic, roundels from Brightspark, serial number and ARMY logo was self made decals.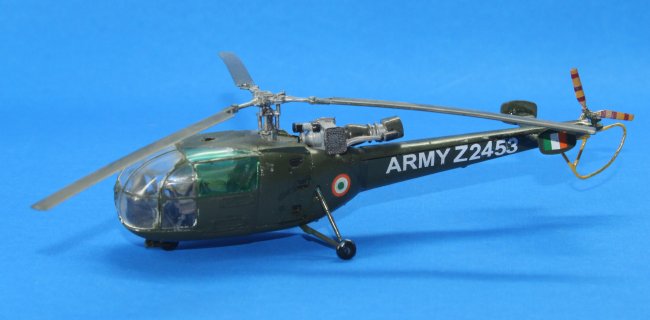 I loved building this kit & hope you liked it.
Happy Indian Independence Day "Jai Hind".
Murli Rajan