1/72 Italeri Bell UH-1B Iroquois
Gallery Article by Carlos Escobar

on June 19 2014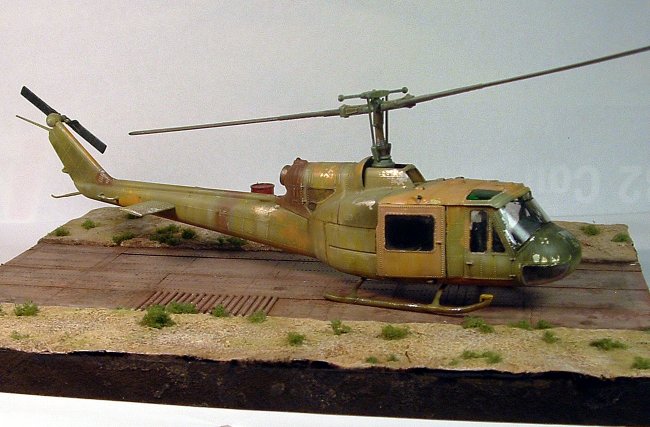 A retired Honduran military UH-1B, which is located in Tegucigalpa. Present this abandoned aspect, which does not even contain visible tuition.

The model has many details typical of Italeri. This was reason enough to stop using the photoetch from Eduard. The interior will not be as detailed, but with the doors closed...little can be seen of the interior. I focused only on the outside.
The camo painting has to be reversed, first painting the metallic color to mask with Maskol. I then applied colors from lightest to darkest. Comenzamo with brown sand, and ending with green worn. All contrasts were held with airbrushed glazes.

Finally I used oils as if it was a tank, with a variety of colors of green, ocher, mustard, white and black.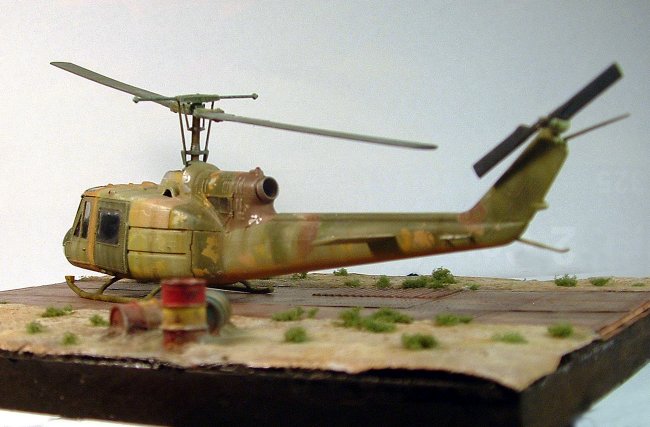 Finally, to make sense of the model, I put it in a suitable environment, that does not clash. The landing pad of rusty metal with various elements, corrosion victims, complete a perfect place for this bird to rest.
Carlos Escobar