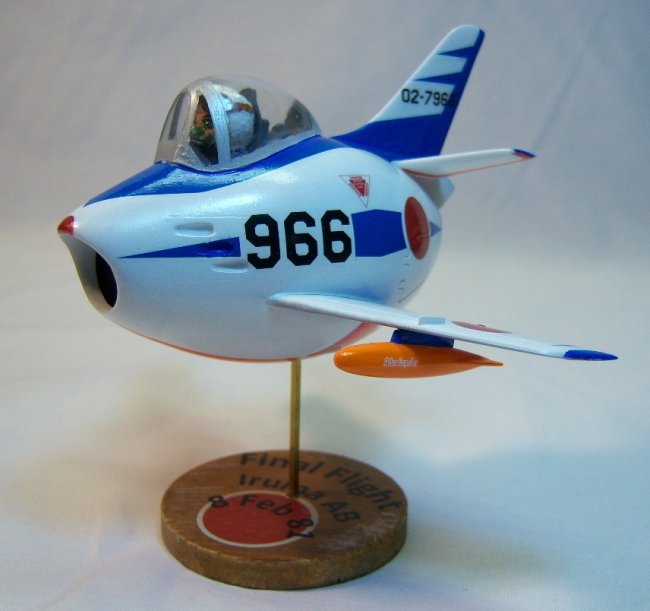 The Blue Impulse are Japan's Air Self Defense Force aerobatic display team. They began flying the F-86F in 1958 and continued to do so until they converted to the T-2 in 1982. This is the Hasegawa F-86 Egg Plane kit. The kit does not come with a pilot so it had to be modified for a pilot to fit into the cockpit. A pilot from a P-51 egg kit was cast and modifed so that it could be posed in-flight. A wood disc from my local arts and craft store was used for the base.
The only real let down of this kit are the decals. They do not fit very well and are very brittle. You can see the gaps on the top and I cannot show the bottom because those decals just do not fit well at all. I should have masked and painted those areas. The paint chart does not give an FS number for the blue so you have to mix your own to try an match the decals.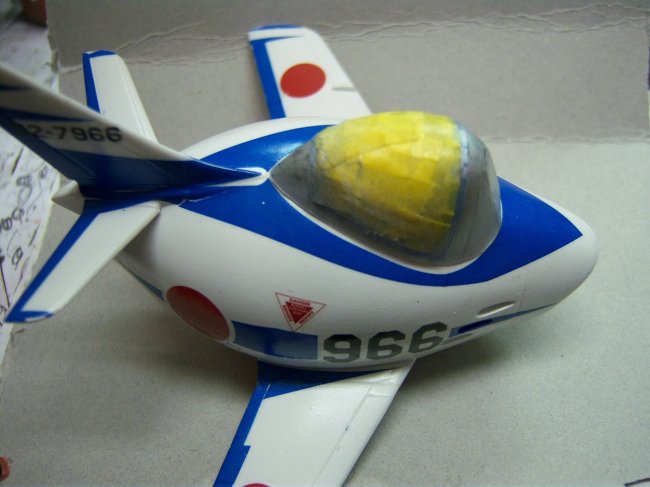 If you haven't built an egg plane give one of them a try, they are fun and low stress.
Els