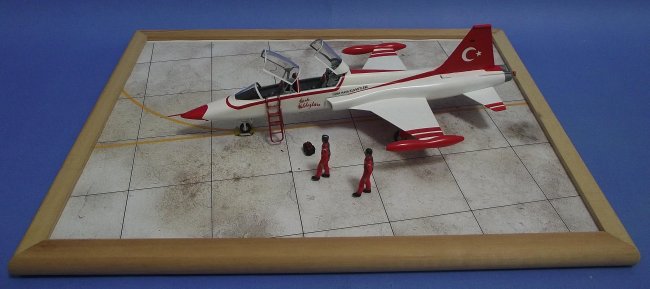 1/48 (1/50) Academy (F-5B) NF-5B Turkish Stars
Here are some photos of my NF-5B Turkish Stars. I think this kit is more like 1/50 in scale.
I started with the 1/48 Academy F-5B kit and then converted it to a NF-5B Turkish Stars. Then I did quite a bit of scratch building to create the correct cockpit.
The painting process was quite involved requiring plenty of masking and I tried to show the process in my photos.
This was quite the project and the final model turned out looking very good.
Enjoy the photos.
Sertaç Bayar
Click on images below to see larger images