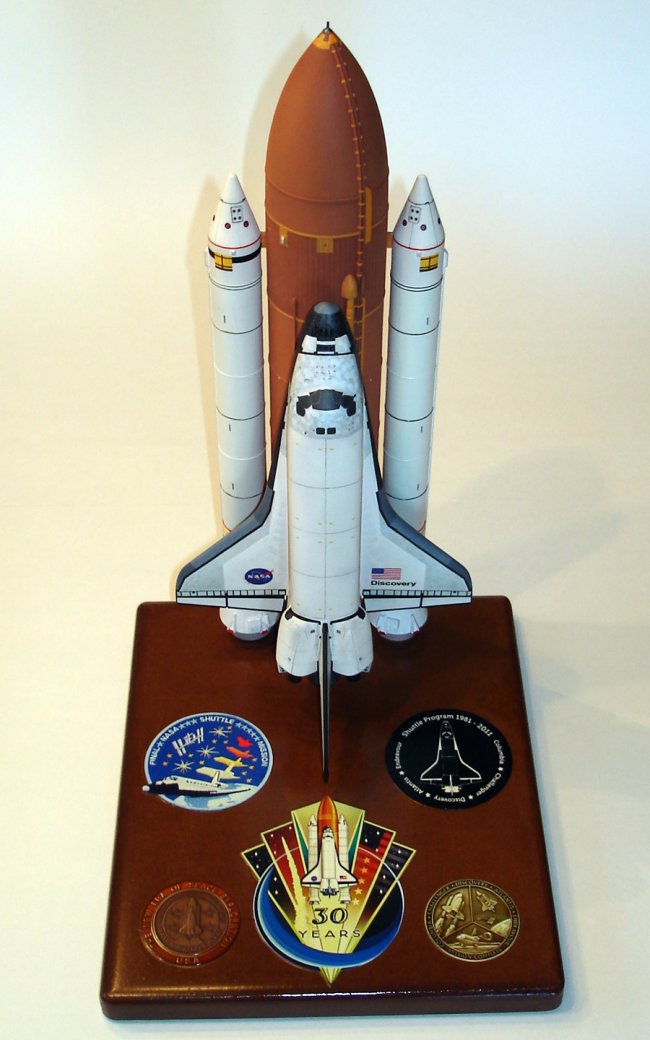 "Bring my shuttle". This is a 1/144th scale model of the Space Shuttle Discovery with SRBs and External Fuel Tank, built pretty much, right out of the box from the Revell kit. I decided to add brass wire manifolds to the kit's main engine bells for a little more detail and accuracy. Also added two aft RCS thrusters next to the existing ones.
I also changed the position of the lower separation thrusters on the SRBs. I used a combination of the kit decals, some online patterns and some custom decals for the heat tiles and various panels and texture. I also made a custom base / stand commemorating the Shuttle Program.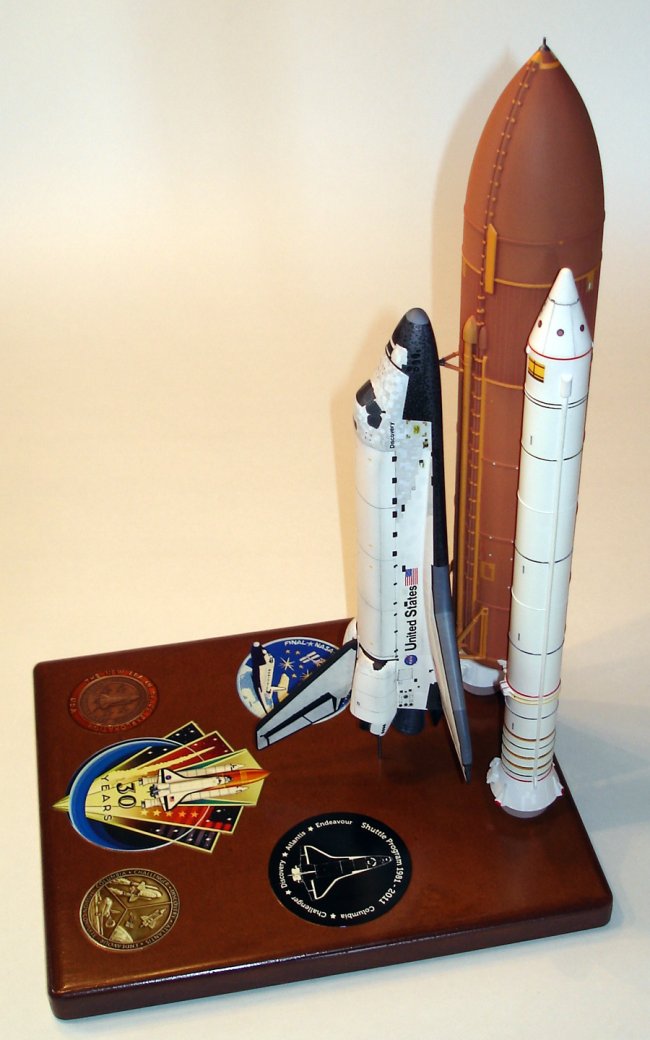 You can see more pictures on my website: www.siriusreplicas.com ...enjoy!
Frederick Smith