Kfir C-2 Israeli AF
Hello guys. Here is my latest. It took me almost two weeks to build this kit. I had to rescribed the whole kit due to the fact that the Italeri moulds are now more than worn out so the panel lines ware mostly non existent.
The cockpit got some minor scratchbuilt upgrades like several instruments and dials while the seat got its ejector handles and seatbelts. I borrowed the two supersonic fuel tanks and decals from the Hasegawa Kfir model kit and the bombs and the multiple ejection racks and bombs came from the Hasegawa weapons set number 1.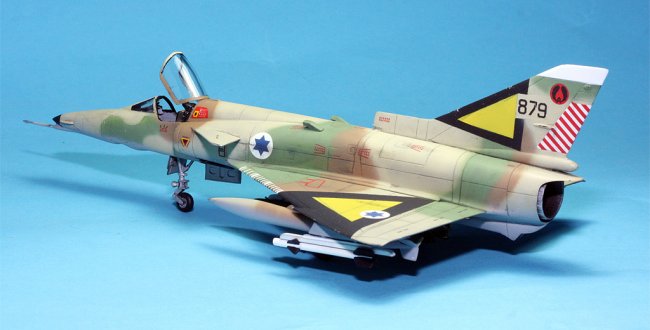 The paints I used are Agama enamels and Gunze acyrlics. The rest is OOB.
Dragan Cvetic Balkan Models