This kit (my second posting on ARC) was my first attempt to make a plane in flight. The idea was to make a 1/144 model that could look real enough to photograph it in daylight. In the end, the photographic result was better than I expected.

The model represents the SU-34 No. 43 flying in one of its experimental camos on 2 tones of blue and a grayish blue.
The kit itself is not that bad, but the fit of the wings to the fuselage was a nightmare and oversized recessed panel lines did not help much either.

I made the two Russian pilots in 1/144 and corrected an error in the shape of the canopy and wings.

It was painted with Humbrol and Model Master enamels and weathering was done with water soluble pastels.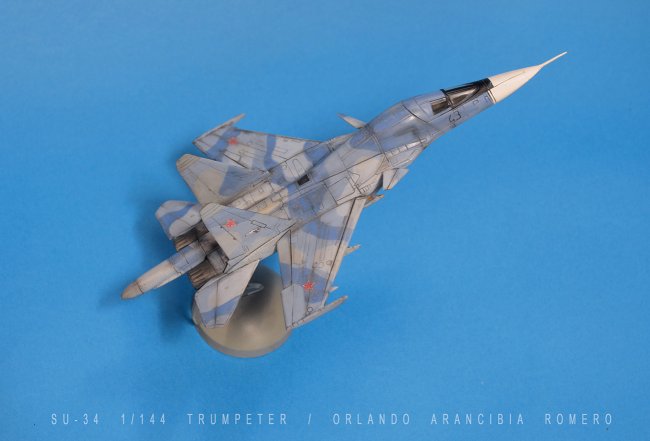 In the end I decided to make a clean plane, without weapons that could tarnish the beautiful shape of this great Russian bird.
Orlando Arancibia R.