The De Havilland Vampire happens to be the first fighter bomber with jet engines to join the Indian Air Force. The 7th Sqn were the first to be equipped with the Vampire. The Vampire's happens to be the first aircraft to respond to the Pakistani attack on 1st September1965.

Eight T-55 were bought from Indonesia BY-601 happens to be one of them (BY601-BY607)
This kit was gifted by my dear friend Vinayak, and built as a group build. For a rather inexpensive kit, the details are good and quality top notch. I built it OOB just the decals were replaced for a IAF scheme and Brightspark roundel and fin flash were used.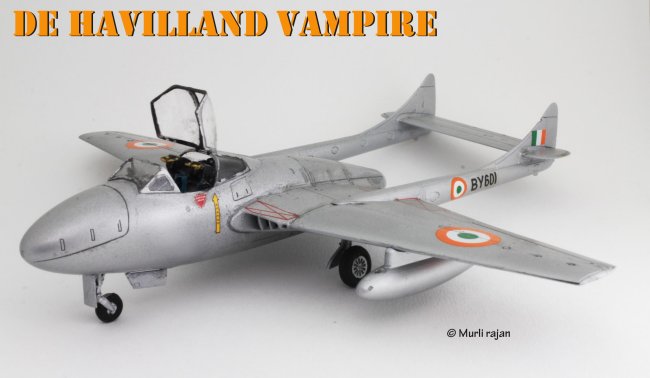 I hope you liked it.
Wishing all fellow Indians a Happy Republic Day, Jai Hind !!
Murli Rajan