Hi again with my new model. I rebuilt this UH-1H.
First I split the parts and then removed paint in DOT3 brake oil. After that I started to montage. I added some handmade details in cockpit, engine cables, and antennas. This helicopter displayed 100. years of TuAF Celebration at the Izmir. I wanted to make this kit like a display.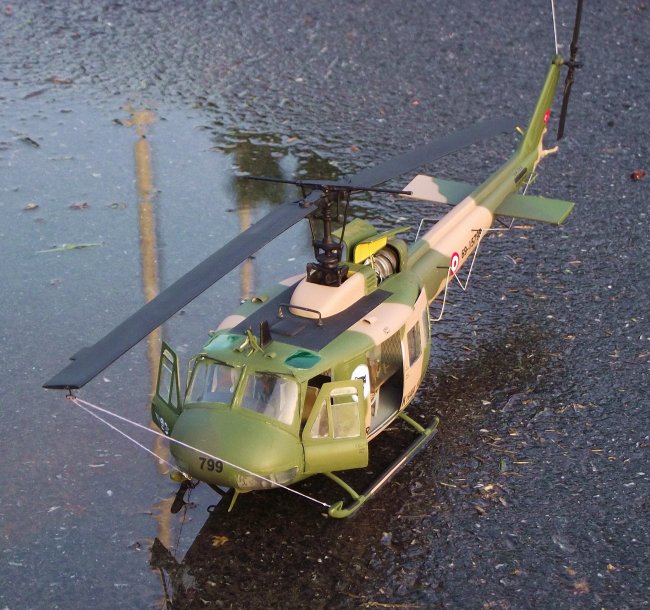 It's a very old model from Revell.
Sertac Bayar