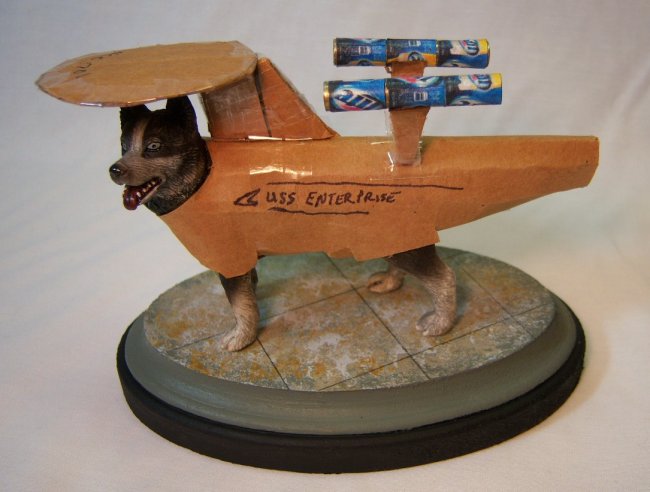 A while back I saw a picture of this poor dog that looked really unhappy about its owners creative outlet for Halloween. That being said, I thought it was pretty funny. If you search dog star trek costume, you will see several pictures of the real thing. About two months ago I was in a store and saw these little plastic animals. The dog looked similar to the one in the picture so I decided to try and make a replica. I chopped up the dog, reposed it, and painted it a little to try and match the picture. I would guess that this is about 1:12 scale. the Enterprise was made out of cardboard as it was in the picture. I cut thin pieces of packing tape to simulate real packing tape at that scale. The beer can labels were downloaded from the internet and glued to brass tubing.
The base was made from a craft store plaque. The real picture looked like it was taken in a garage so the base was sponged with different colors and mortar lines were drawn in with a pencil.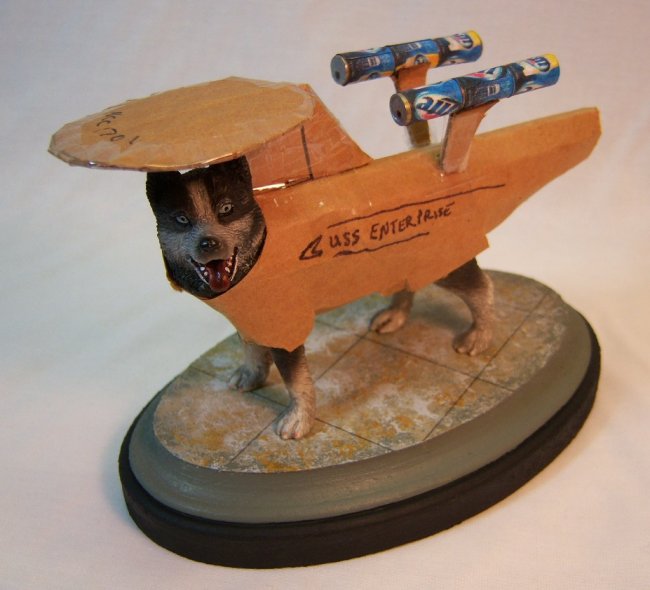 If this isn't silly, then I don't know what is...
Els