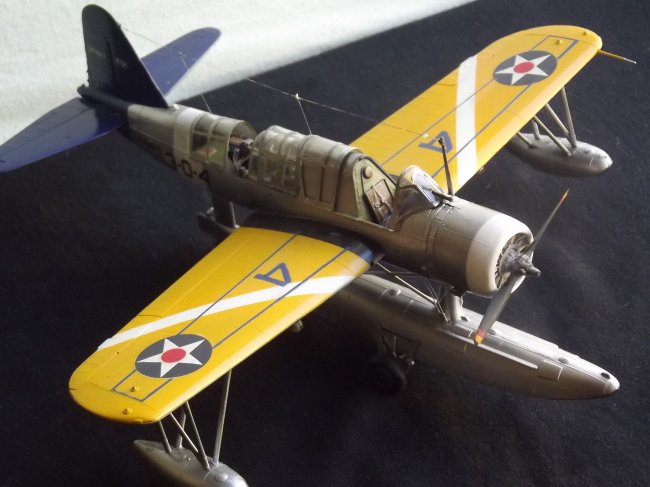 This is the OS2U Kingfisher using the Monogram 1:48 kit. I built it OOB from the re-issue of the 1996 some PE parts in the kit are available.
Despite the age, the archetype is from 1968! Everything fits wonderfully except for the wing root joint that required a bit of filling. The decals were almost unusable as they were brittle, thick and stiff as metal.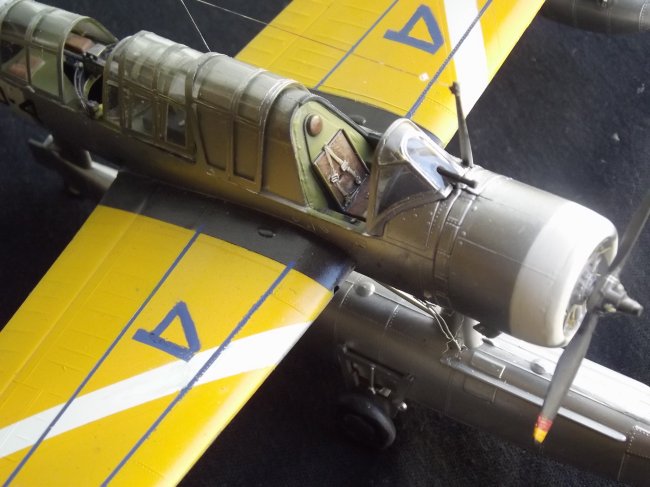 The paints used are from Alclad, Model Master and Gunze Hobby Color. This paint scheme is real fun because of the colors and the fact is is an amphibian makes it a rarity in the showcase.
Greetings from Germany.
Jens Gerber