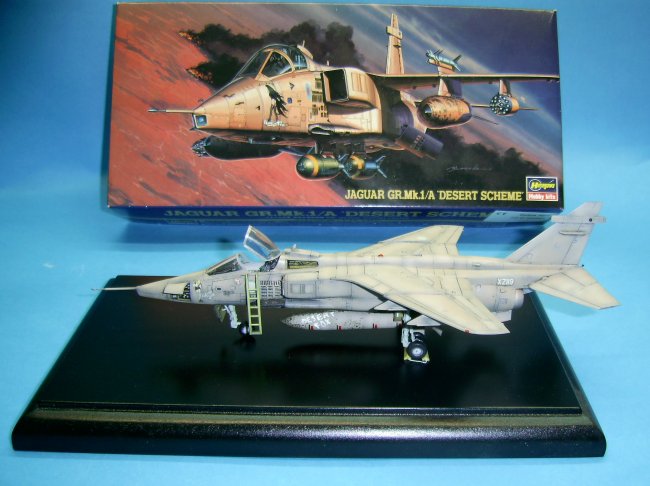 This is my Gulf War Jaguar GR 1A by Hasegawa, this model is nicely detailed and builds without problems. The fit is very good and so almost no putty needed. I opened the front electronic bay and scratch built this to put some more detail in the model. The seat is from PAVLA and is very nicely detailed. The HUD is updated with plastic card and wires to put more detail in the Cockpit.

Before Iíve started with the paintjob I put a Alclad primer on the model, checking it and give it a Pre-shade, after that I started with the basic color, namely Gulf War Pink Dessert 250 from Humbrol. Now we can lighten up the basic color to put some white or skin to the basic color and fill some panels, this gives a better look to the model, this is my personnel opinion. After respecting the drying time I placed a clear cote from Tamiya and let it stand overnight.
The decals are those from the box itself and with Sol and Set comes everything to a smooth surface. After drying time we applied another clear cote, now we can start with the washes of the model, this is done with oil paints and turpentine, the intensity of these washes is different for every modeler. After all this we placed a Semi-Gloss or Matt cote to complete everything beautifully.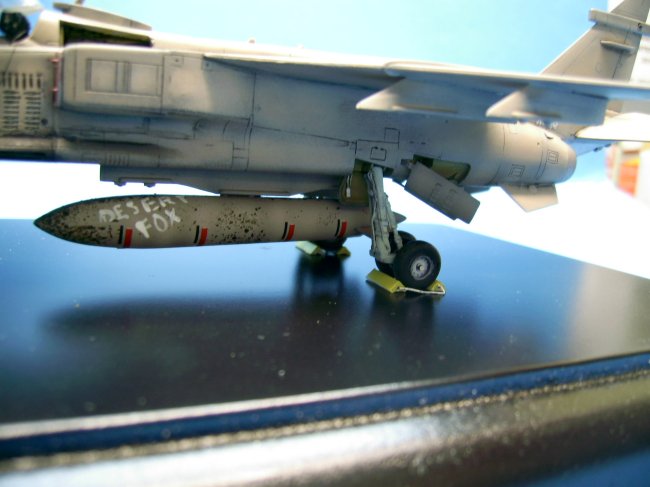 This model was a pleasure to build. Iím normally am a builder of 1/48 scale, but I must admit the models in 1/72 scale will not have to play second fiddle to their bigger brother. In the future I will build some more projects in this scale.
Greetz, Philip