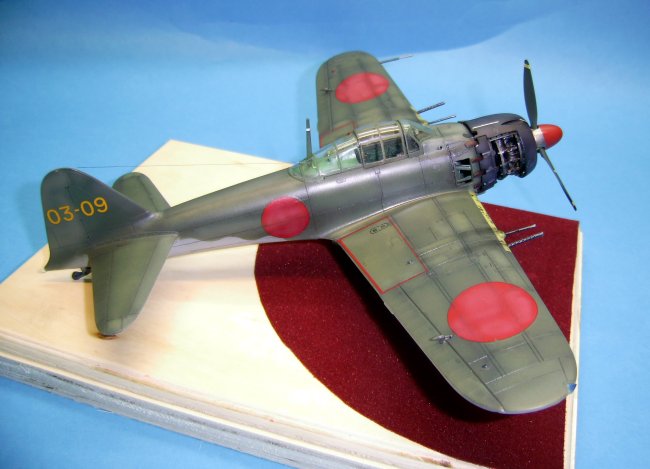 Here is one of my latest projects, it's a A6M3 Zero (ZEKE) by Hasegawa, I have made some changes and improvements to this kit on the engine. The kit builds without any effort and without much sanding and filler work.
Some modifications to the engine include opening one of the engine cowling to admire the detail and make sure all the work has not been in vain.

The paints used from Model Master, these are very fine of pigment. There is some basics Pre-shading done before I started with the actual color, later I added some yellow and white to the basic color to fill in the panels with lighter shades.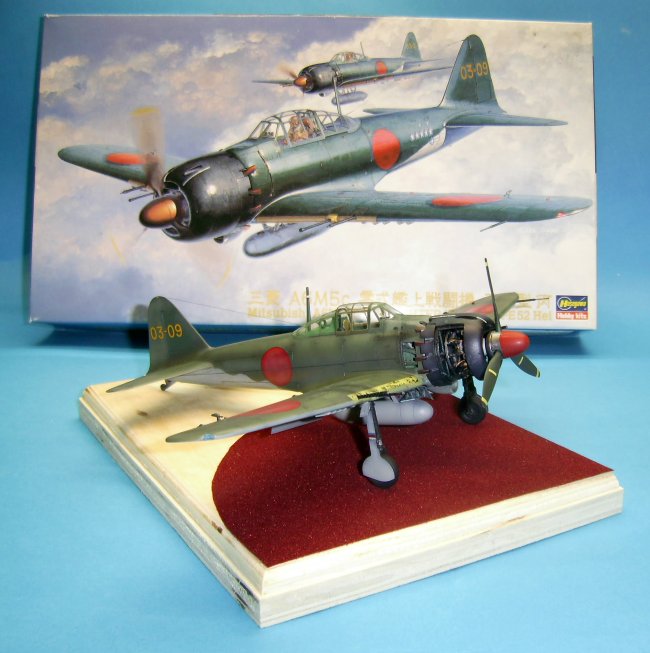 The decals are included with the kit, they are not the best of their kind, but the result is satisfying enough.

Enjoy the pictures and until next time
Philip De Keyser