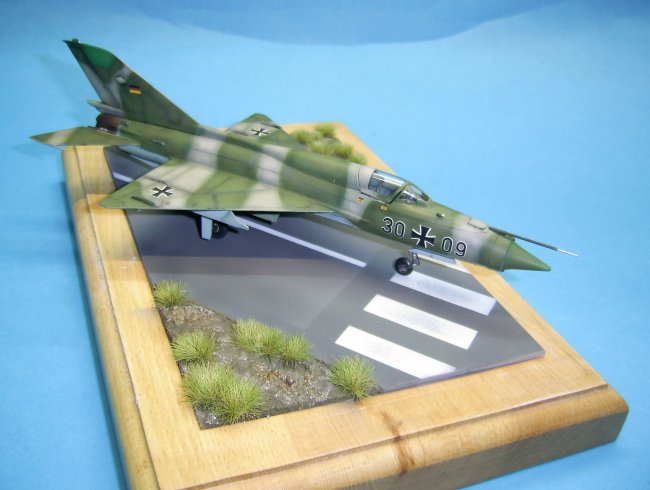 Everybody has of those kits that he never will build, not to mention the collected decal sheets spared from built models. I wanted to do something with these kits and decals.

Well, here is the result, it's a Mig 21, From JG 1, in a two tone camouflage. The kit is from ZVEZDA in scale 1/72, it builds smoothly out of the box and the fit is good.

Before we start with the paint job, I first put a primer on, then I started with a pre shade, followed by the light camouflage, after a night drying we can now continue with the dark camouflage, Then I started to fill some panels with a lighter color to get some life into the model.

Before we put the decals I put first a layer Tamiya gloss clear cote, let dry for a night and we can continue with the decals. Sealing with new layer of Tamiya gloss clear cote and ready.
After all this we can start with the washes, once this is done I place a layer of matt clearcote and my model is born.

The base where I have my model on is a self made one, with some photos from the internet and some common sense is this not that difficult. The grass pollen are from JoeFix.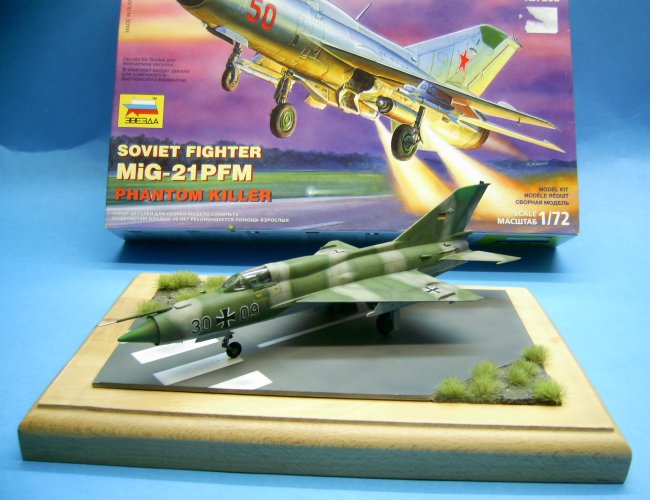 Have fun and greetings
Philip De Keyser