C2305 : 4 Sqn. Indian Air Force
I am a big fan of "MiG" series and particularly of MiG-21 and here is my Second MiG-21 of IAF. I found this livery very interesting and decided to build one. C2305 belonged to No. 4 Squadron of Indian Air Force also known as "OORIALS". Fortunately, I was able to get this kit at less price from a dear friend. The kit looked amazing with detailed sprues from Eduard.
The parts were perfect and I used local acrylics for painting. The in-box decals were used on the aircraft. Dreammodel ladder was used to give a realistic effect. I also used some "Remove before flight" tags on the aircraft.

Minute weathering job was also done on the aircraft.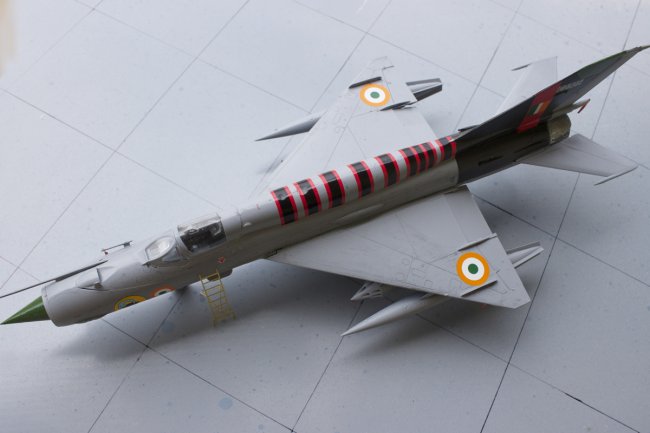 Pic of original aircraft can be seen on BharatRakshak.com : Link here
I hope you like my work! Cheers!
Jai Hind!
Daman