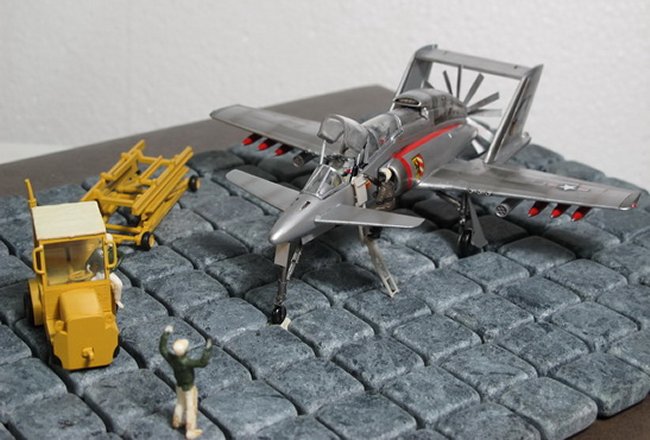 This is a "what if" project built from 2 old and broken 1/72 airplanes from different time periods: the P51 Mustang and the Alpha Jet. The goal is to use as much as possible from the parts from these two planes.
The project is a prototype of "Energy Saving Airplane" designed and built by the USA and England. The X-51 will first takes off with 2 get engines. The two layered propeller at the back will generate electric power and that is stored in batteries. Once the EE power is sufficient, the plane will fly by out-side propeller while the larger one inside will still turn and generate EE power.

As it is a prototype that flies at low speed, the shape of wing is then straight. X-51 T Alphabrid is a training plane.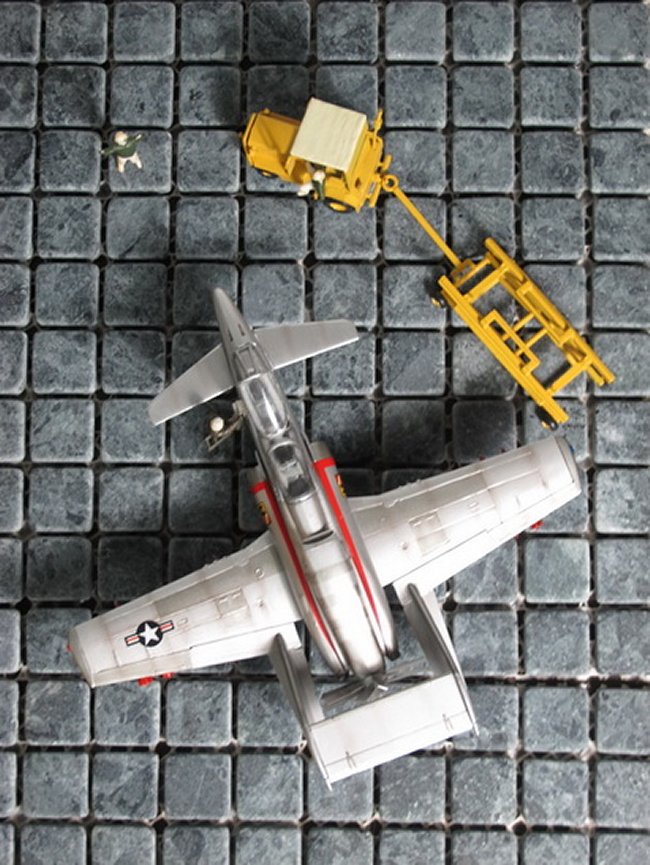 The original models, parts that were used and un-used.

Thanks for looking.
Narin