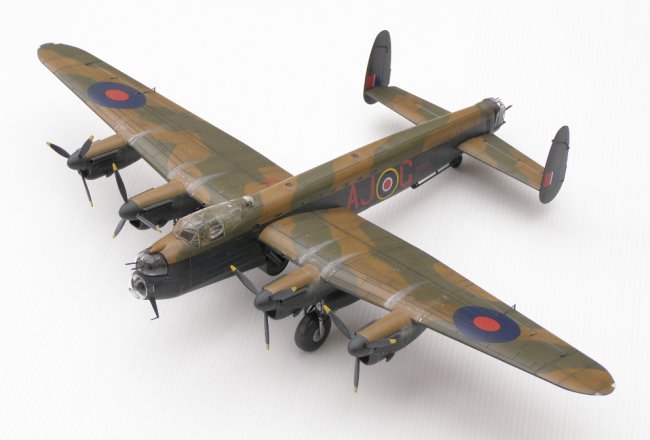 I finished this project a few months ago, One of the most famous R.A.F bombers in WWII - The Avro Lancaster. This particular model represent the modified planes designed to carry the "Bouncing bomb" (Upkeep) for Operation Chastise, the attack on Germany's Ruhr Valley dams.
The Revell kit (# 04295) is excellent, nicely detailed and the parts fit well (except for the fit of the bomb bay to the fuselage). I used Eduard PE for the cockpit and replaced the gun barrels that came with the kit to resin barrels from Quickboost. The model painted with Tamiya and Mr. Hobby acrylic paint.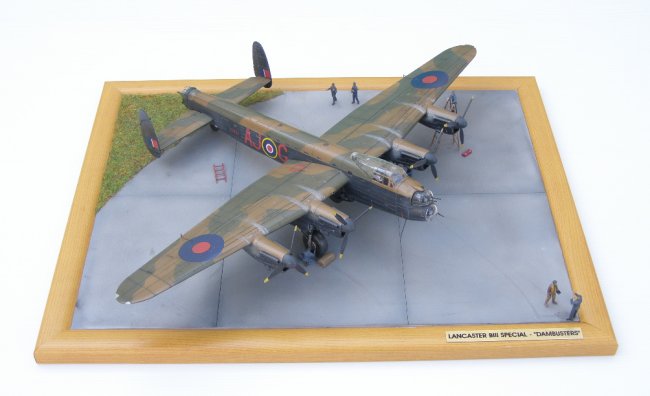 Thanks for looking. The crew of this particular Lancaster came from the RAF, RCAF and RAAF.
Ido Barnea
Click on images below to see larger images