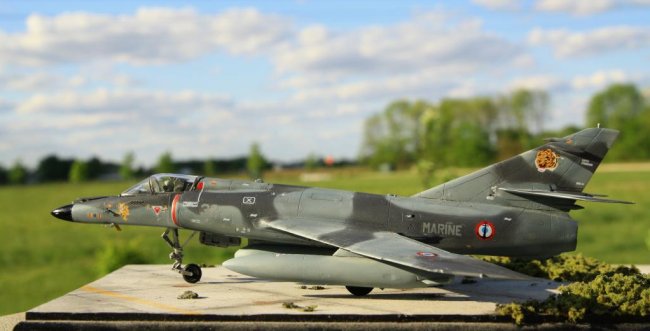 Hello,
I have been a fan of this aircraft always. I found this kit from my friend Bob Hanes. Decided to build it in French Naval camo scheme. This build was OOB except the pilot figure. I wanted to place a pilot in the cockpit. So used the spare pilot figure I had. Used the Trumpeter pilot from F-16 kit. Had to cut the legs and arms to make him fit in the cockpit. overall fit was not that great in this kit.
There was a gap on both sides of the wing root-fuselage interface. Putty was used to fill the gap. I used Medium grey and dark grey acrylic paints for the camo. Used to bluetac for masking. Used the decals provided and weathered with oil and sealed with future. I am pleased with the effect .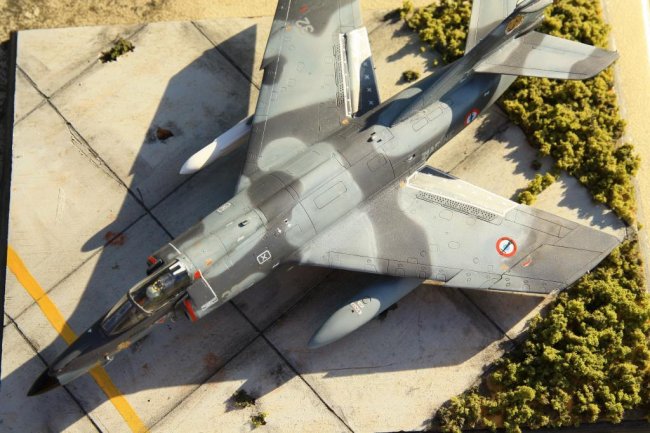 Would like build the same aircraft in Argentinean scheme some day. Hope you all like my build. Any comments or feedback, please leave'em in the "Today's Bird" section in the forum. My forum id is vivkulan.
Vivek Kulanthaivelpandian