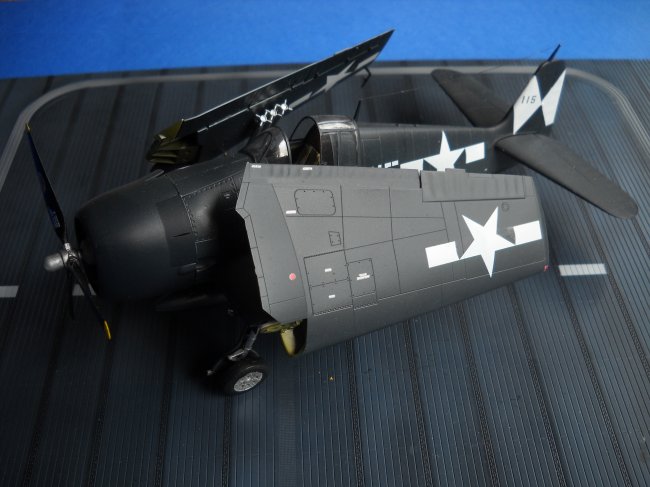 This fighter replaced the Wildcat after Midway and became the main carrier born fighter together with the Corsair during the Pacific campaign.
I decided to build a late war model painted in dark sea blue gloss by Model Master with no weathering. This aircraft was stationed on the USS ESSEX and was active in most campaigns from the Marianaís onwards. The decals are by Superscale.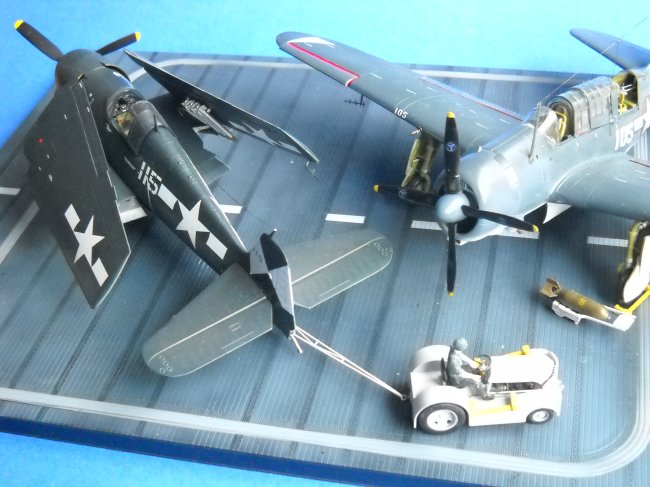 The build was flawless with an excellent cockpit and general details. You may display it with the wings spread out by exchanging the wing hinges, just donít glue them on or use white glue lightly, they fit and hold perfectly.
Amin Ghazzaoui