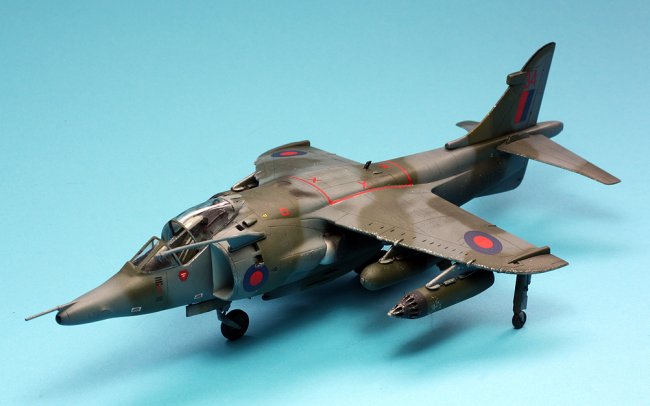 This one is one of the finest kits I have ever built. Despite the 30 year old mould, it still fits pretty good. I only rescribed the panel lines because those ware too shallow.
The cockpit was detailed with my usual scratcbuilt details from styrene sheet. I used Revell enamels for the painting. The weathering was done with Tamiya set D some diluted black sprayed via airbrush and a homemade water based ink wash.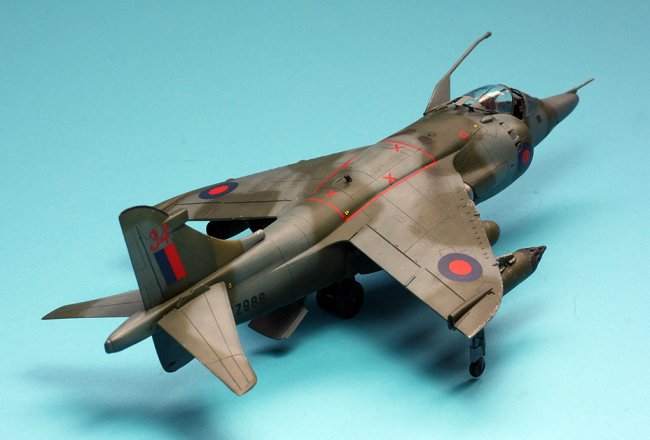 This machine should represent a aircraft used during the Falklands War.
Dragan Cvetic Balkan Models