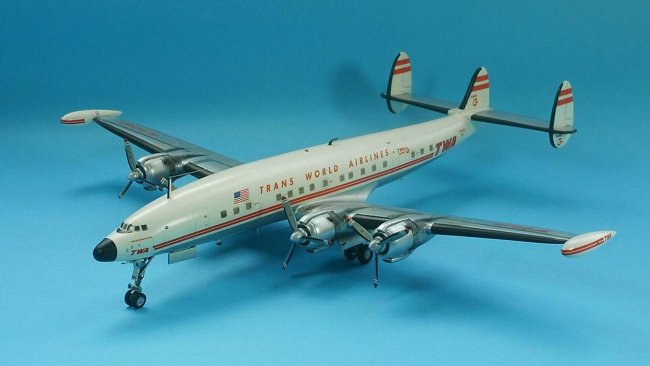 Hi everyone, here's my last model on my shelves. The famous TWA Lockheed L-1049G–82–110 Super Connie from Revell 1/144th scale.
This model kit has been seated on my workbench for about 6 years since I started it. Due to those things of life I left the project behind and started a new model kit.
It was after 2012 Christmas that I decided to finish it. So here it is the Super Connie from Revell 1/144th scale with the TWA livery with some minor details added like the navigation lights on the wing tip tanks, windshield wipers and hydraulic lines to the landing gear struts to give it some more realism.

Hope you enjoy the pics.
Greetings to ya´ll folks…
José Alvarez
Click on images below to see larger images