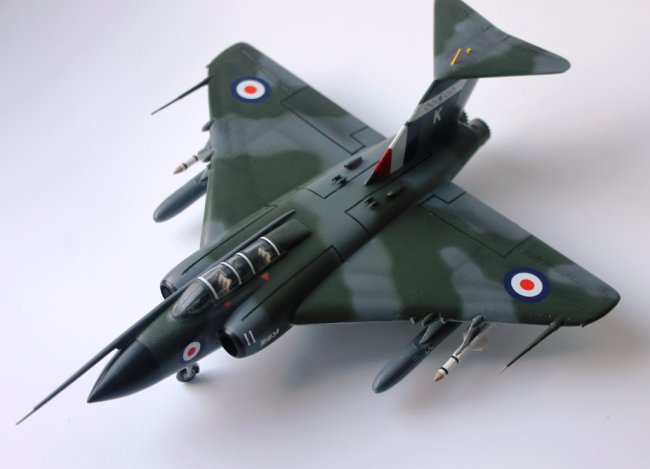 Here's my 1/ 72 Gloster Javelin probably an ex Frog/Novo Soviet kit boxed without a manufacture's name or model name. The box top simply translates to "For Assembly, model aircraft, 1:72 scale". The drawing indicated it was a Javelin and hence I threw in a Model Alliance decal sheet and labored long nights to cope with clunky plastic and flash. Anyway here's the result.
I wanted to do an RAF 64 sqn machine that visited India in 1963 for Exercise 'Shiksha' with IAF (along with USAF F-100s and RAAF Canberras). I used the reverse masking technique for the wing walk lines. Didn't turn out too bad given what I started with….. I think.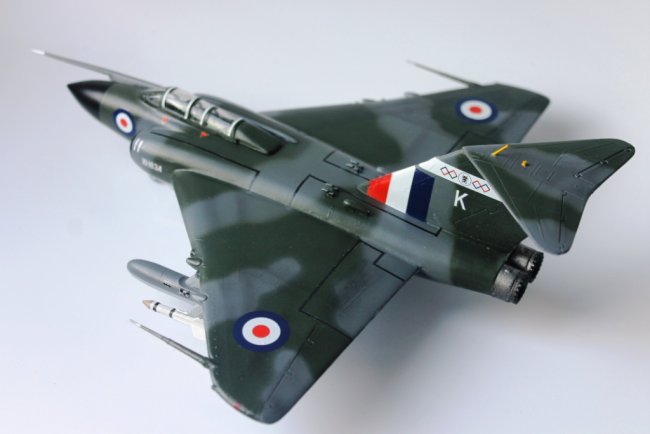 I've placed a 1/72 Lightning, the aircraft that followed the Javelin in the Air Defence role, next to it. Another Soviet era kit, but that's another story.
Polly Singh