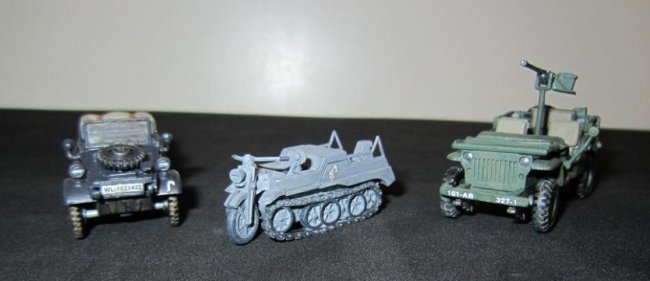 I used Revell and Academy aqua paints for this, the kit itself had proper details. It was enjoyable working on this. I also used thick brown paint to make mod effect on Kubelwagen and thin sand paint for the Willys. It's all done by brush.
I really dislike closed gun barrel tips or missile exhausts in models! So Iíve tried to make a little hole in the tip of the barrel of the Willys Jeep in order to make it a bit realistic.

This is what I did with 1:72 AIM7 and AIM9 exhausts (For an F-14).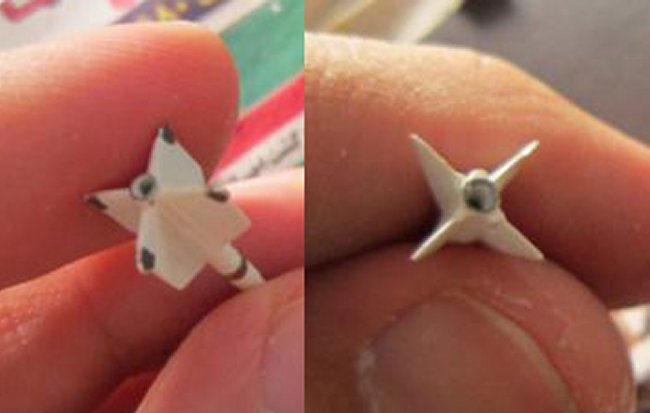 I hope youíve enjoyed this article!
Es-haq Khosravi From Iran