Most of my submissions to ARC have been of the 1/32 scale variety but when I get into a jet kick I go back to the 1/48 scale because they are more collectible and take up less shelf space. I built this one for a birthday present to a good friends son. I have built this Monogram kit before and thought it still was a decent offering of the F-14 in this scale. I was never real thrilled about how the kit went together but the cockpit detail and other details of the kit are pretty good.
After the kit was assembled the entire model was sprayed with some automotive quality OEM dark gray primer and some panel lines that were lost in the sanding were rescribed. I decided on the early two tone white and Lt Gull Gray scheme worn by the early Tomcats. I used Modelmaster flat enamels FS36440 Lt Gull Gray, and FS37875 Flat White and the entire model was sprayed with Testors Clear Gloss and left to dry a couple days before decaling.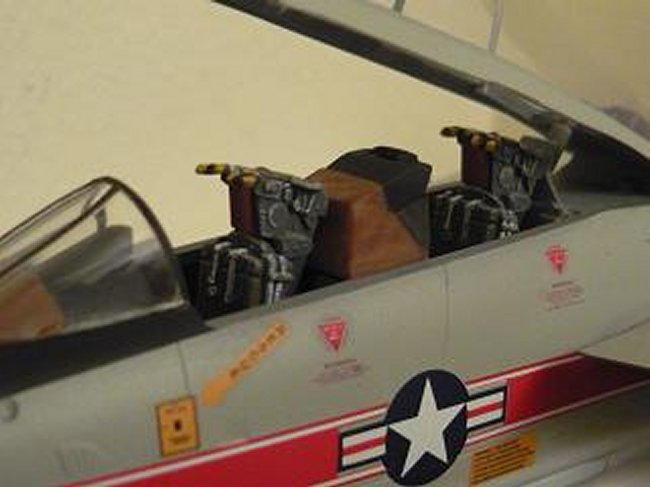 The decals are from CAM and they represent an F-14A from VF-1 "Wolfpack" flying off USS Enterprise 1974. After decaling the entire model was sprayed with Testors Clear Flat. I really like these US Navy jets, the only real pain is decaling those missiles.
Steve Negley