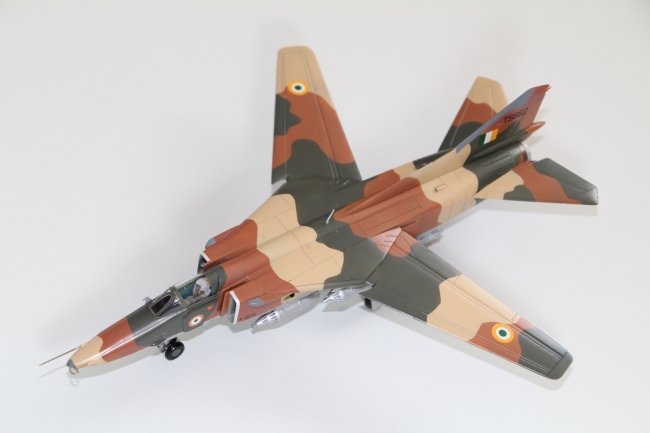 Minor mods made to the base kit to make it the "M" version that serves with the Indian Air Force. The basic airframe was left untouched, except for the addition of the chin mounted radar, LERX near the intakes, additional nose mounted antennae and addition of the armor plates around the cockpit. Photos taken by me of the original a/c at the AeroIndia show were used as reference. That a/c lacked Sqn. markings and did not carry any ordinance at the show……But, who would miss an opportunity to load a dedicated ground attack a/c of all it's goodies?!?
Rocket pods were sourced from other kits and the antennae was scratch built.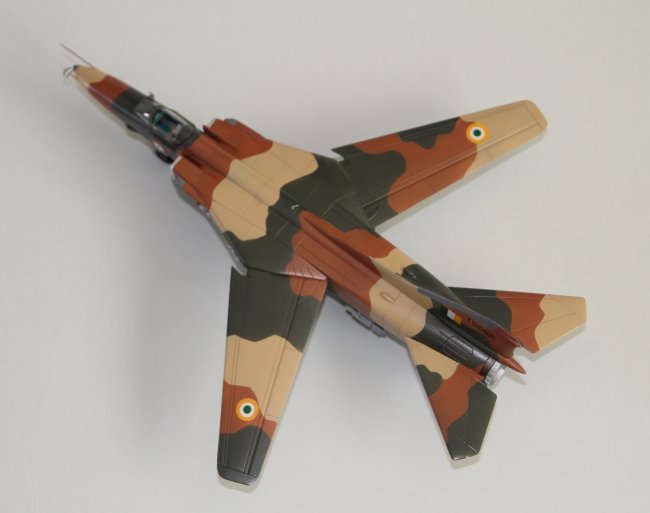 Was a quick build and had fun loading her up…..Planning on the 48th version with more ordinance…

Jai Hind!
Leonard Prakasam