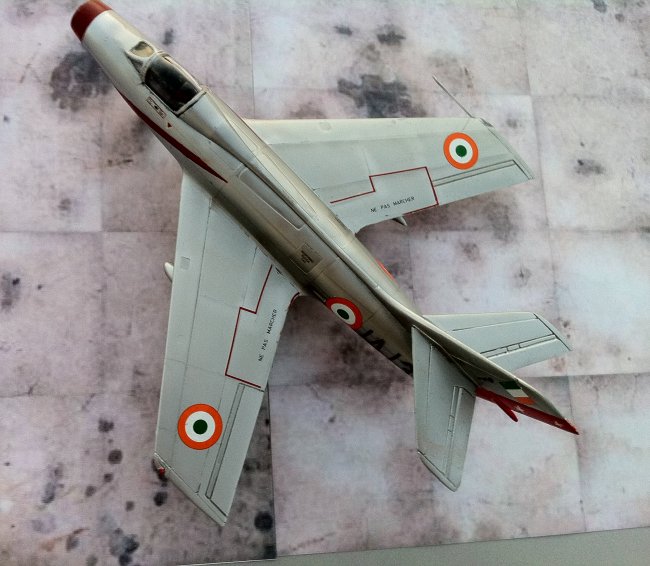 This model has been sitting on my shelf for ages and I had recently ordered the newly tooled Mystere that has just been released on the market. While waiting for the delivery my interest piqued to levels of impatience and I decided to start the Matchbox and try and scratch build her to modern day standards.
The model was quite a basic fit with lots of filler required. I decoded to scratch build the wheel well bays and the cockpit. I used spare MiG-21 airbrakes which had the right curvature for the cockpit side walls, ordered a custom resin ejection seat and sheet plasticard for the rest. This also required panel line scribing and rivets to be made with my handy Rosie the Riveter Tool from UMM. My father flew the Mystere in the 1960s and said he really enjoyed flying this aircraft and the only aircraft that compared to her in sheer pleasure to fly was the Sabre, who although much more fun to fly was very tame. The Mystere had many dangerous qualities that a good fighter pilot can use to his advantage. Quite like Erich Hartmann said about the Bf-109.
I painted her with a Black Base Alclad and then Alclad 101 Aluminum. I then came through with Dull aluminum and sprayed the panel lines with card shading. A rare picture obtained from a rare source sealed the deal and I painted her with the Glamorous '60s markings of Ambala Based Dassault Mystere IVA of No 3 Squadron "Cobras" .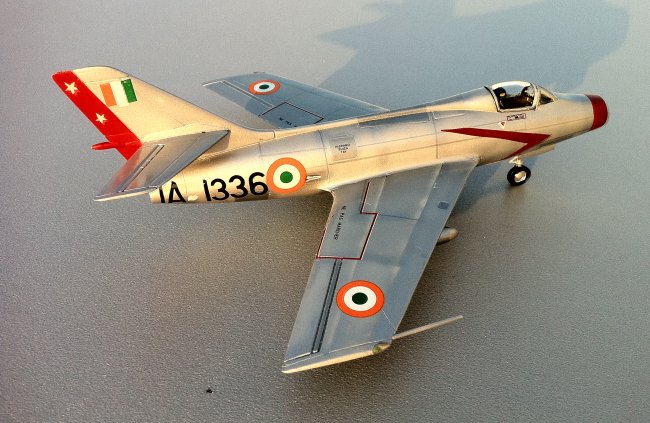 The Mystere was in its hey day one of the most advanced and sophisticated airplanes the IAF had in its inventory and it served with distinction in two wars and beyond.
I do hope you all enjoy the rare view of a beautiful '60s French masterpiece that I have tried to represent.
Jai Hind
Navin Bala