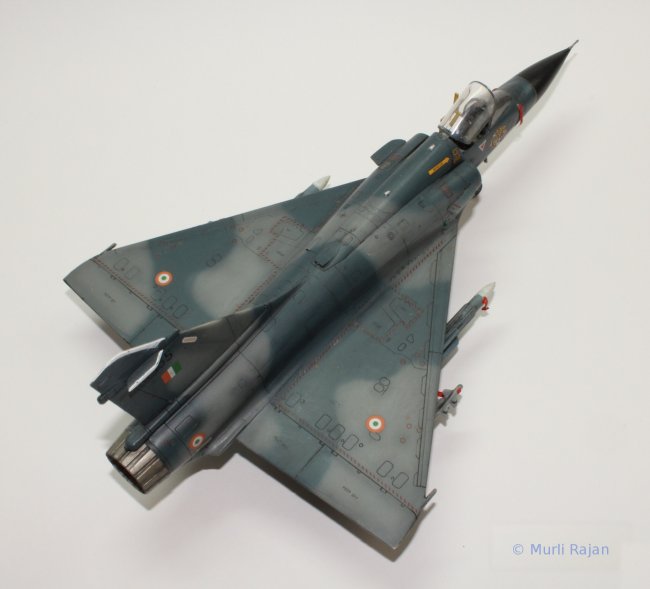 This Heller kit has become a rarity of late so I was ecstatic when I got my hands on this kit. As building aircraft flown by the Indian Air Force is my passion. No showcase is complete with out the Mirage 2000.
The Mirage 2000 has served the Indian Air Force well, bought during the 80's 49 Mirages were added to India's arsenal and is called "Vajra" (thunderbolt). During the Kargil war it dropped Laser Guided Bombs and Unguided Bomb on the lofty peaks of Tiger hill. Causing heavy damage to Pakistani forces.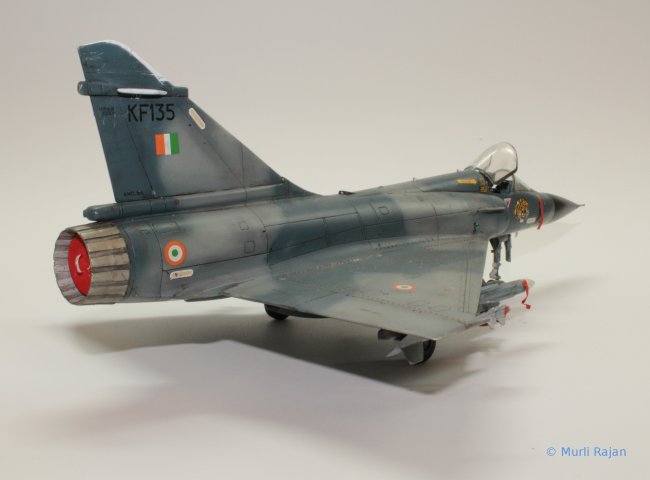 The kits though old is pretty good, putty was sparsely used. Completely OOB, I just added a scratch built access ladder and remove before tags. I have used Tamiya Acrylic Paints (XF-18 Medium Blue & XF-66 Light Grey).
Hope you like it
Murli Rajan