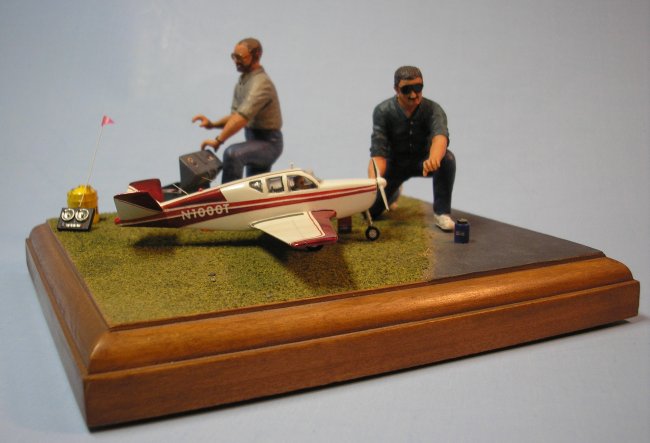 After receiving some very nice comments from my recent post of the R/C P-47, I thought I would show everyone the diorama I did about 12 years ago for a good friend of mine.

His wife had bought him a 1/5 scale balsa flying model of a Bonanza for Xmas and I presented this to him at the same time. This was to depict what we would be doing once he finished the model.
In photo six you will see the actual aircraft that my friend owned at that time. Over the course of ten years that he owned it, we spent many hours flying in it and had some great adventures.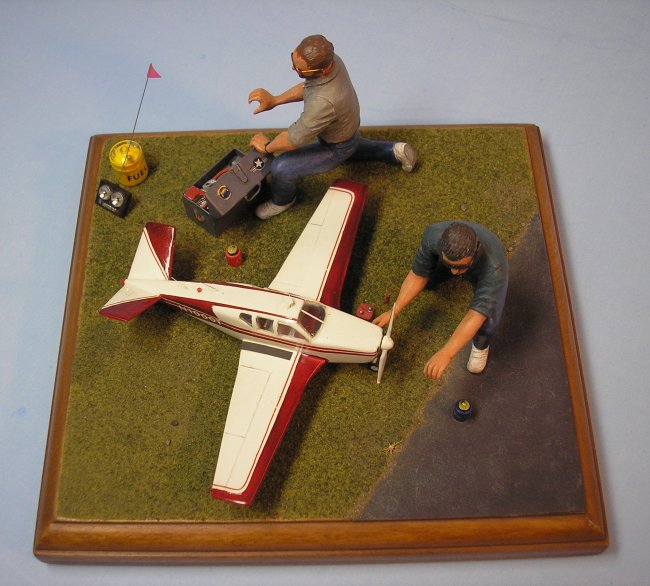 I used the Tamiya 1/20 scale fiqures to represent my friend and I. The Bonanza is the HO scale Williams Brothers offering. The tool box, R/C controller, and beer cans in koozies were scratchbuilt. The fuel can is from some long forgotten car kit.

This was another one of those fun builds. Enjoy the photos.
Terry Davis