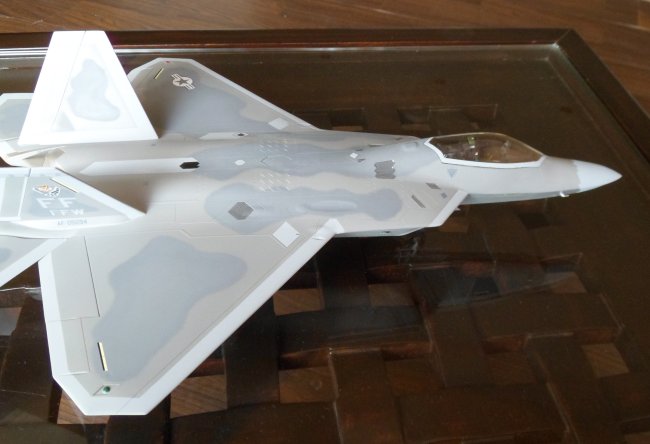 Hi there! It's been a while since my last submission. I made the Raptor soon after it was released in 2009/10. It was a fun build, no major complications in the build.
The new Academy kits come with great details and this was no exception. The major error in this early kit was the glaringly wrong nose profile (Academy has corrected it in the later issues of the model). Rather than buy a later kit, I got a beautiful replacement nose from Mike Valdez of Sierra Hotel Models. I replaced the radome and it went on real smoothly—just a repaint of the nose area and it was done in a couple of days.
Hope you enjoy the final results.
Mukund Vora