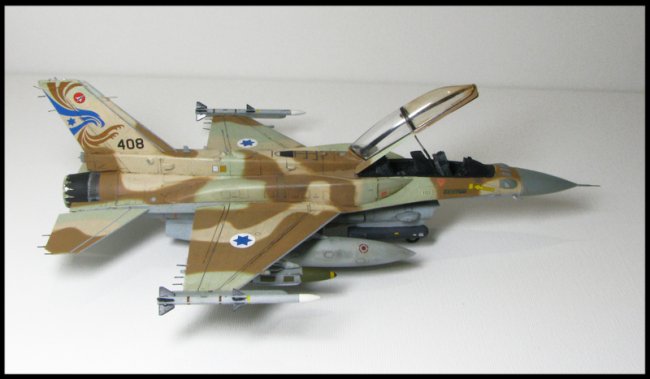 Hello!
Well, this is my new 1/48 F-16I Model from Kinetic. I didn't use nya conversion kit sor aftermarket decals, except the nozzle and the cockpit are from Aires. I made corrections on the nose section and on the hump.
The nose in Kinetic's kit is too droop and with a little effort anyone can fix it. The the panel lines on the hump do not line up with the aircraft's panel lines, so I filled and rescribed them in the appropriate place.
The canopy was tinted with a mix of a Pilot 0.4 pen ink mixed with Future. After painting, I polished the surface of the model using Tamiya Finish compound to achieve a smooth and bright surface texture.
Enjoy the photos.
Naor Aviv