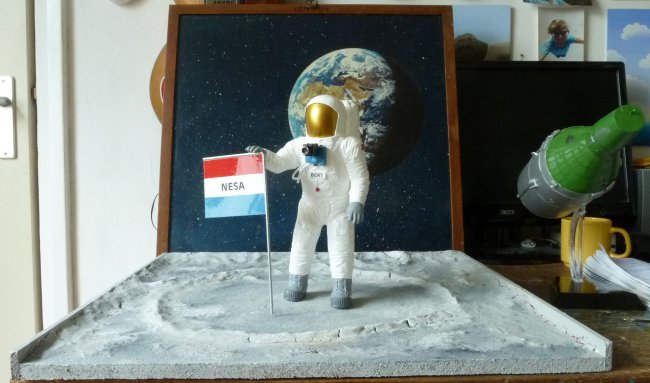 The year is 2025, NESA (The NEtherlands Space Agency) got its first spacestaion on the moon.
A later picture shows it even in cooperation with NASA but that was before NESA bought all shares form NASA. Also an NESA astronaut is shown in model, the visor of the model was goldpainted on the inside.
The astronauts have nameplates on them because when the goldvisor is down you can't tell who's who. Some astronauts make a joke of this by interchan-ging their nameplates NESA is now preparing a landing on Mars.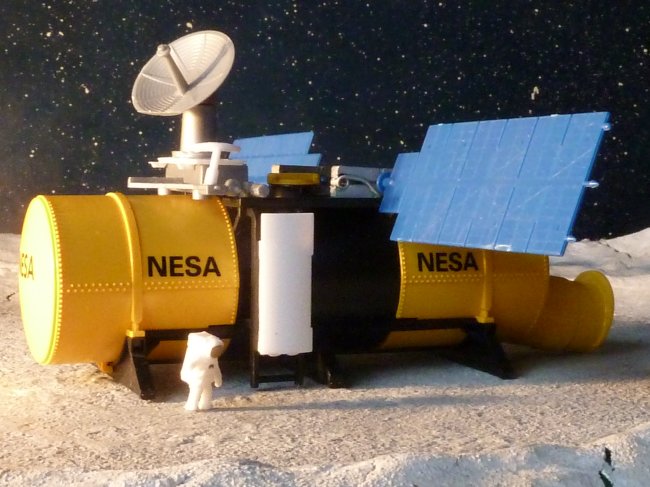 Greetings from NESA
Kees Kuyper