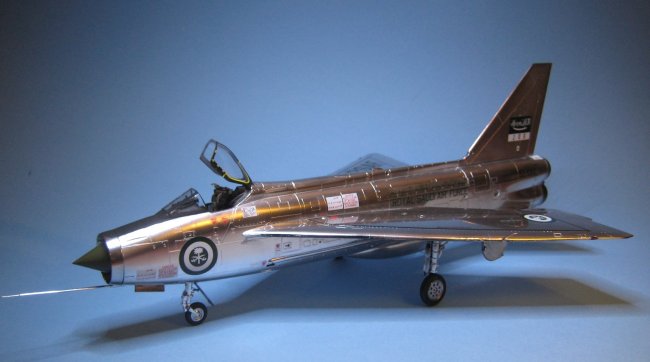 This is my Limited Edition Eduard English Electric Lightning I bought off the internet for an exorbitant price last year, before Airfix's new offering. The photos probably don't do the finish justice, but the Alclad Polished Aluminium is almost a mirror finish. I also bought the Model Alliance decals online, which were slightly thick, but good quality.
The kit came with a resin seat, plus photo-etch and paint masks and went together beautifully. The surface detail is also super crisp. Assuming it is the same mould, I am tempted to buy the new Airfix model, as the quality of the kit is excellent, and the price tag looks pretty good. Plus I have markings left for about 6 other aircraft from the decal set. On another note using paint masks for the first time on this kit converted me to actually buying masks for other kits.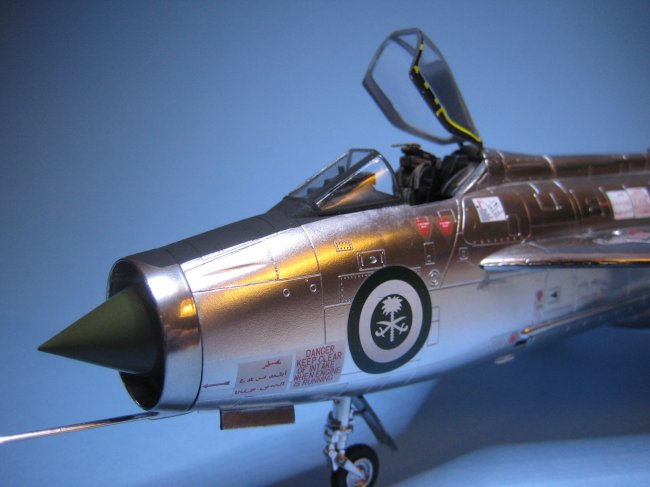 To obtain the super shiny finish I polished the bare plastic using wet sandpaper and micromesh, starting from 1000, all the way to 12,000 on the micromesh. I then primed with Tamiya gloss black spray can before applying the Alclad polished aluminium. The nose ring was primed black enamel and sprayed with Alclad Chrome. I left the fuselage and wings, rudder, etc. all loose while painting, then glued them all together afterwards. The clear of the decals showed up quite obviously on the finish, but not being able to do anything about it, I didn't let it bother me. I tried doing an acrylic panel line wash, but the wash just beaded up on the mirror finish, so I left it.

This is possibly my favourite model I have built.

Cheers!
Arthur Filippis