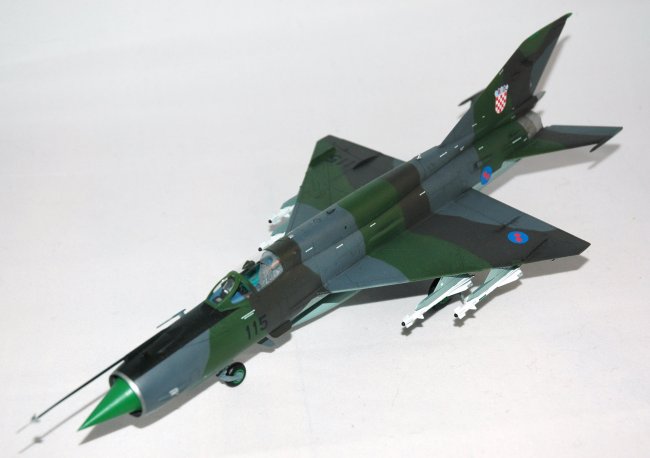 This is my latest MiG 21 from Eduard. It's an MiG 21bis D of the Croatian Air Force. It's built out of the box. The box contains two small PE frets, for the cockpit and some external details. The decals are excellent as are the plastic parts. The mould of Eduard latest MiG is very crisp like we are used to from their MiG 21's.
I used Tamiya XF23 for the underside, XF61, XF5 and XF23 for the camo topside. The whole plane got a few coats gloss and matt afterwards. Like always I gave it a wash with Promodellers dark dirt and black. The decals are melted on to the model by Mircoscale's micro sol.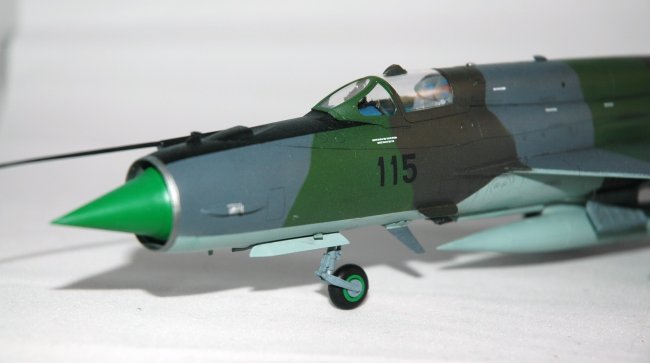 The Croatian MiGs are of the Bis type, some of them modernized in Romania, hence MiG 21Bis D. They also got some equipment to comply to NATO standards. Croatia is currently seeking for a replacement of these MiGs.
Ronald Beelen