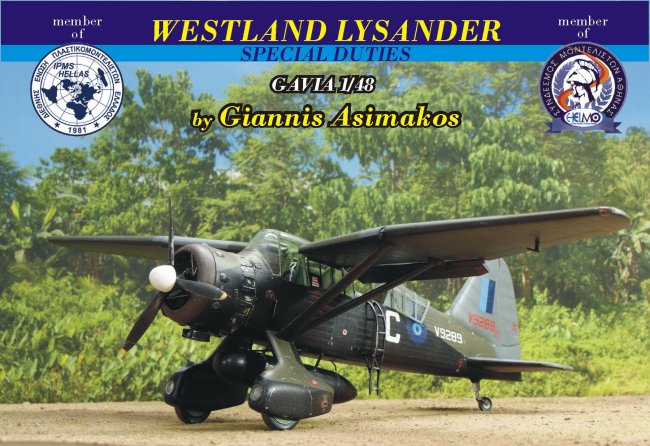 Hello my friends modelers from Greece
This is my work on a Gavia 1/48 kit. This is a very good kit with good detail clean transparent pieces and includes decals for three aircraft. All improvements are from scratch and I did not use any aftermarket detail sets.
The instrument panel is designed on the computer and printed on thin cardboard in the digital printer. Trim around the edges and created a sandwich. The first layer of the lamination (for representation the crystal instruments) drilled holes in the second layer and third layer had all the boxes for the switches.
The pilot seat back is realistic but I replaced the bench. I used plasticard for the floor that is below the pilot, natural wood on the floor by the gunner.
The flaps and the inner slats were cut to glued in the extended position. I assembled the wings and dry fit them to check for fit and alignment and dihedral with the wing struts that attach to the wheel spats. The landing lights were improved.
Where is the actual metal coating painted aluminum and primer green and made a subsequent phase of extensive damage.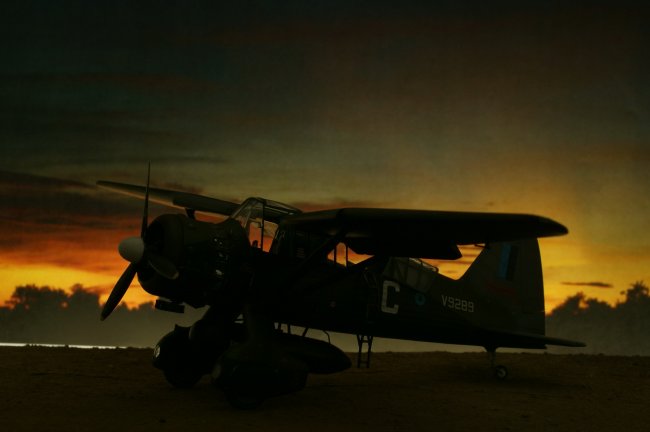 I used colors of Humbrol and Gunze. In the gray of the upper surface I mixed Humbrol gray colors because none of the fix colors satisfied me. The highlighting of the panels was done with oil paints and dry brushing.

Happy modelling
Giannis A. Asimakos
Click on images below to see larger images