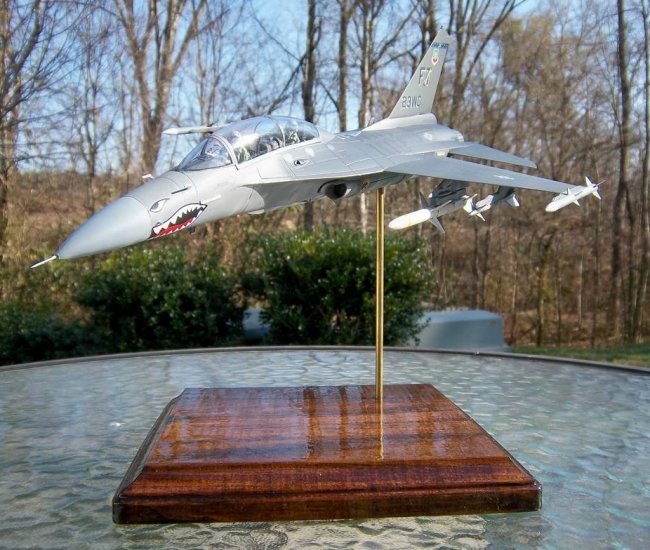 This is my second build of this kit. Due to its similarities to the F-16, I wanted to build a USAF What If version of it. At first, I couldn't decide on which markings to use, but then I realized some 23rd FW decals would suit it perfectly.
The kit's panel lines were filled so I could rescribe them and add more. Fastener detail was added throughout, and I added some formation strips. Antennas, missile rails, AIM-9s, AIM-120s, and AGM-88s were all from the Hasegawa F-16 kits. The cockpit was detailed using an Eduard F-16I PE set, a pair of True Details ACES II seats, and Hasegawa F-16 pilots.
The decals were from TwoBobs, and this kit looks really good in Flying Tigers markings. For a subpar kit, it was actually a lot of fun and very rewarding to put work into it.
K Diamond