Fairly simple kit that was easy to assemble and paint. The model was built right out of the box and served with the No. 28 squadron, the "First Supersonics" based in Poona.
The a/c is painted in the standard Soviet scheme modified with yellow tail empennage containing red triangles for ACM training. The decals are from Hi-Decal line.
Would definitely like to build the "Baaz" in the 48th…too many kits…too little time!!!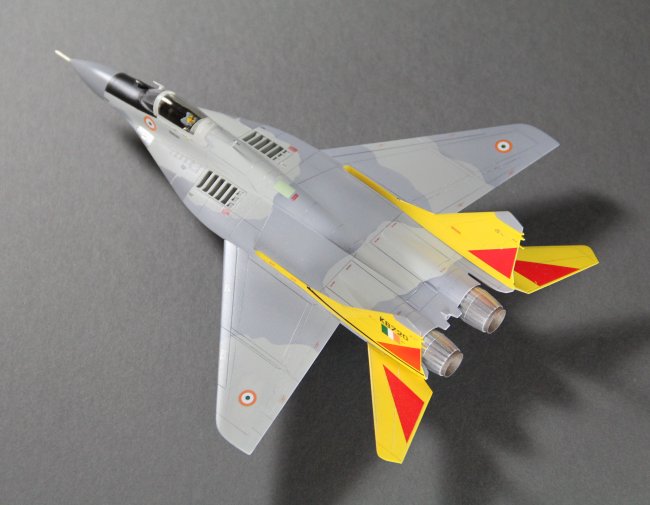 Enjoy the photos.
Leonard Prakasam