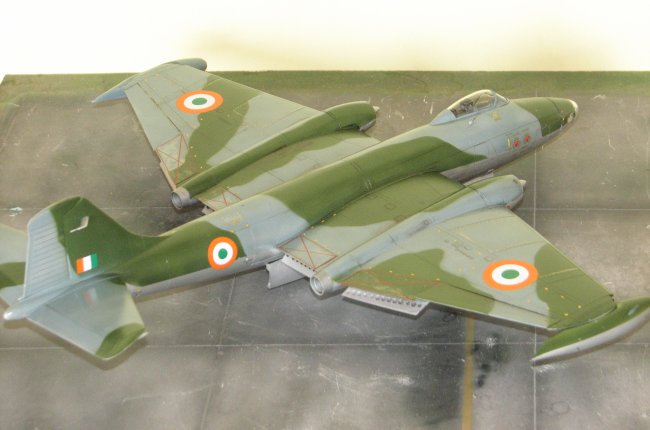 English Electric Canberra was the back bone for bombing and photo reconnaissance. The Canberra first saw service in the UN operation of liberation of the Republic of Katanga, 1971 Indo-Pak war and Finally Kargil War were it took a hit from a Stinger Missile but still made it home. Having served the Indian Air Force for more than 50 years its was retired on May 11 2007
The Airfix Kit was a gem to work with, fit was perfect needing minimum of putty and sanding. Though the cockpit fit was a little bit of a fight and I had to add enough lead weight to sink the Titanic. Other wise it was a breeze to put together. I used Humbrol Enamels to paint, added a coat of Future and washed the panel lines with pastel chalk. Decals are from brightspark.
Overall a great build.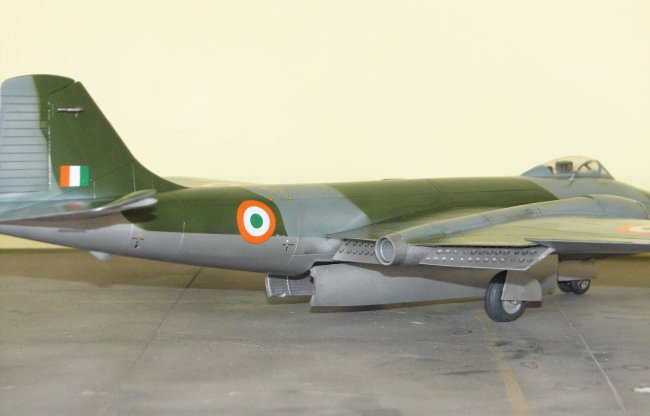 Enjoy the photos.
Murli Rajan