This is the F 16 AM Viper from Kinetic, Iíll must say that the kit a really a wonderful kit with a lot of details and it builds easy and there is no putty needed to fix this one. I built it straight from the box, but I replaced the seat with a seat from QB (Quick Boost) to give the cockpit a little bit more detail.
There is a decal sheet for 4 versions, I made the Belgium version, the decals need some decal setter to set them well on the plane and for paint I used Mr color paint.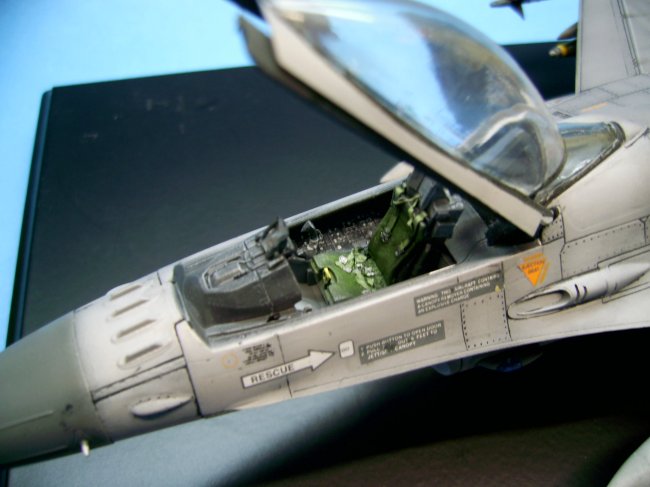 Have fun with the picís, greetings.
Phil