The annual Israel IPMS event was held on the 27th of December, on a bright clear but slightly chilly day. The turnout this year was a bit thin compared to previous years, but the standard of modeling was very high. Hardly surprising, since, as a committee member stated, the number and names of members has remained more or less constant over the past few years – we're all just getting more experienced ! This year armor modelers outnumbered the aircraft gang (at least that was my impression – I didn't actually count...), and for a change there were no AH64 Apaches, or Bell 212's and only one each F15, Bell AH1 Cobra and F4 Phantom – very unusual for a gang that favours Israel air force subjects!
A few of the models were actually made of paper – a popular medium in Eastern Europe, I'm told – and you have to look very closely before you realize that the model isn't plastic. Some of the more professional efforts were in 1:72 scale. One (only one!) modeler brought a collection of Tamiya 1:48 scale armor.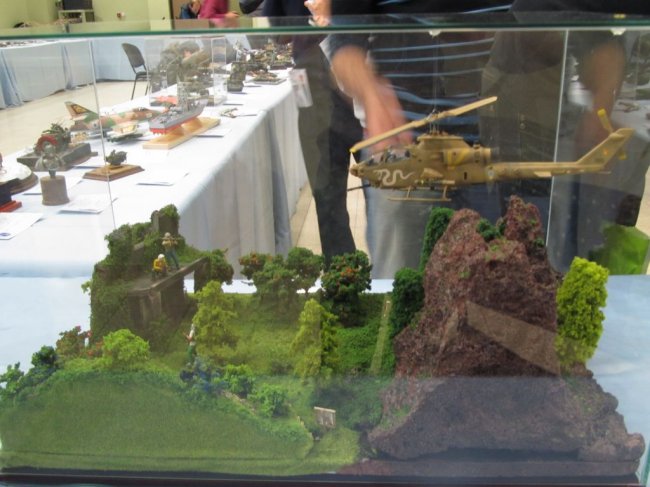 Ra'anan Weiss, owner of Ibex models, was selling his new T6 Texan II kit, and his friend Yoav Efrati displayed two versions of the built up kit (see top photo in this article). As usual a few sci-fi models graced the tables, and a few WW1 subjects in small scale. Ship and car modelers were definitely under-represented this year.
Benny Attar
Click on images below to see larger images