The government of Malbolé awarded a USD3.5 billion contract to Dumnocopters Inc. to supply 10 attack helicopters for the country's military. Dumnocopters, a very recently formed company (a joint venture between MB Poultry Inc. and Kichap Sauces Inc.) was to design, develop and build the most advanced attack helicopter to date.
After 2 years, they unveiled the Tigris HSS ( Halikodter Sherang & Shokong, Malboleian for "Attack & Support Helicopter"). The government of Malbolé is very proud of the "national" helicopter and is now currently negotiating with a few African countries to supply the Tigris HSS to their military.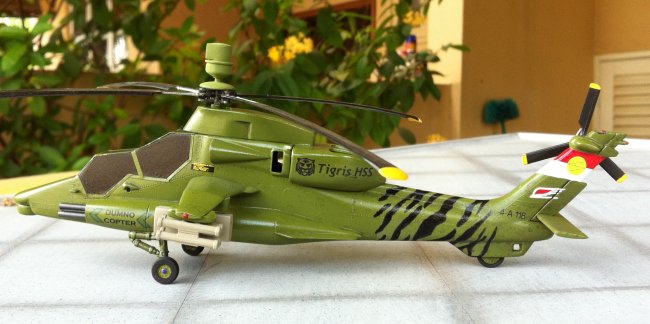 Recently, documents have surfaced indicating that Dumnocopter purchased 10 attack helicopters from a pan-European helicopter company about 2 years ago for USD 35 million each. The officials of the company denied that there was ever such a purchase and whatever documents linking this are all false.

All things appearing in this work are fictitious. Any resemblance to real things, living or dead, is entirely coincidental.

HAPPY 2012.
KH Lee