I like the character of the motorcycle cop Goose from the movie MAD MAX. I had a Weird Ohs Davey character that I decided to convert to a Goose Weird Oh.

This was quite a bit of work and you can see how it was done here: Click this link

These Weird Ohs kits are great. They can be converted into just about anything you can imagine.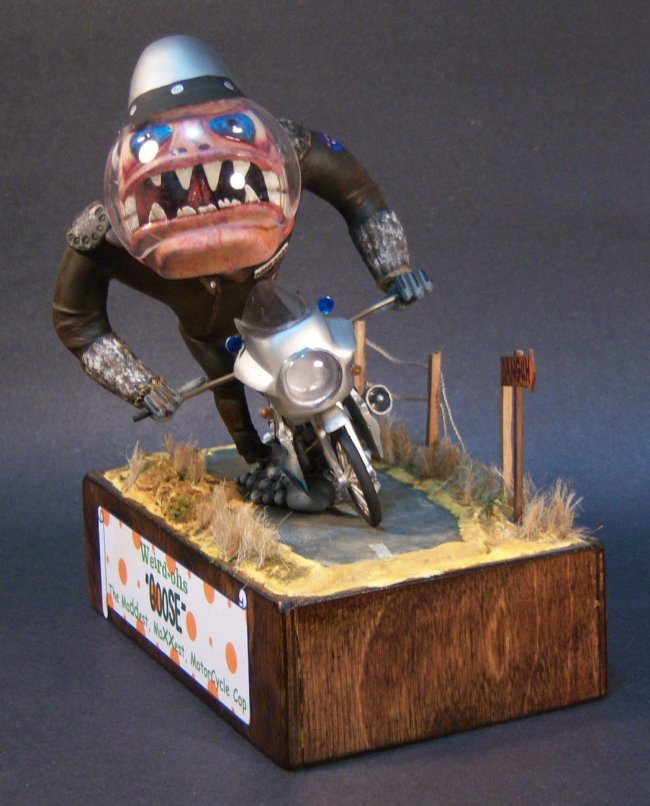 Thanks to Silly Week you can set our imagination free.
Els