Designed by Professor H.E. Lix of Auger Industries, this was an attempt to make an uncomplicated non-explosive weapon that would cause damage simply with kinetic energy. The principle was that the slightly offset fins would spin-stabilise it into a flat bottomed stomper. A hole in the centre assisted in stability by allowing air through instead of forcing it around the sides. The hole was designed with a curve inside to assist with the spin. The idea was that if it landed on something it was flattened and if the target went into the centre it was still screwed. After brief testing the concept was dropped when costs began to spiral.
I donít have enough references to check the accuracy of this particular offering, but it looks close enough to me, and Wingnut models are known for their accuracy. Assembly was easy and consisted of simply opening the plastic bag. After a coating of Tamiya white primer painting was completed with Tamiya Red X-7. I chose the hi-viz colour scheme of the second test article, which was much more colourful than the olive drab of #1.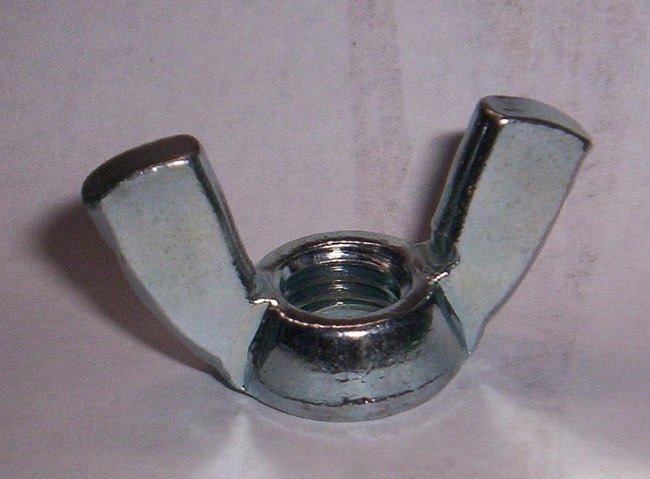 The decals were ever so slightly out of register but otherwise accurate. All in all it was a pleasant and fairly quick build.
Dave Bailey, aka "The Rat"