I remember so well that day of July 1969: we lived in Rome and that evening my father was watching the TV, an enormous b/w TV with only two channels! There was the TG and they are broadcasting the Apollo' s recovery images! we are all so excited and interested in what was the first landing on the moon.
I was a child, but was fully impressed by that very big and massive helicopter, the SH.61 "Sea King": it seems perfect to me. The SH:61 struck my fantasy forever and I always think that was 'the helicopter' per antonomasia.
And was American, so would be very potent and capable. Many years have passed since that day, but to me the SH.61 remained "the best".
So some years ago, I decided to build it from the Airfix box. Unfortunately it was not the original one but the Westland built version of the RAF Sea Rescue issue fitted very well to the purpose. I had a spare decals sheet presented me by a friend, so the business was possible.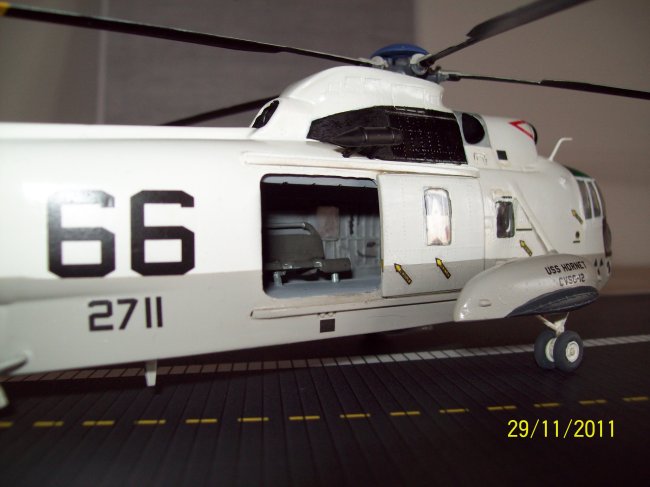 The interior was fully scratch built along with the pilots cockpit. On the right side they can be discernible by the open door. With this model I wanted "to stop" that magic moment - the Apollo 11 Recovery - a bit for me!
Many greetings from Italy!
Paolo De Sanctis