This is the profipack from Eduard, I build it straight from the box, I wanted to make something different, so this is my Kittyhawk from RNZAF in other words Royal New-Zeeland Air Force, there are photo etch and resin parts for the cockpit but they are not so easy to make them fit in the fuselage, with a lot of passion and determination it is possible. The fuselage do not fit at the wings, this step needs a lot of putty, but for the rest the kit is fine.
The colors that I chose for this plane are from Humbrol, olivegreen and white, and neutral grey from Hobby Color. The decals are very good but I masked the white stripes with Tamiya tape and airbrushed them, the result is good as you can see. Before I placed the other decals, I gave it a clear coat, the decals are set with set and sol from Microscale after that again a clear coat to protect the decals, now its time to do the weathering
The weathering is done white watercolours, this is easy to set and to take it away, this is repeated till I was satisfied, this is the result of the watercolours. After the weathering I give the plane matt clear cote to protect the watercolours, now its time to paint the little details with a brush and then its time to get the pastel colors out of the box to finish the plane.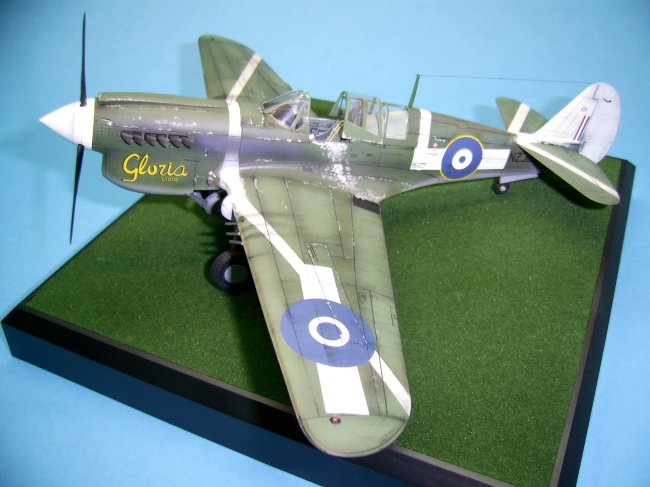 Have fun with the photos
Greetings,
Phil
Click on images below to see larger images