I've built one of Matchbox's Shagbat kits 20 Years ago, as a teenager, and after Revell reissued the kit, I bought two more.
But this time, I've planned to detail this little plane. After all, I've ended with 2279 parts, all but 37 from kit are scratched. The only part used from the kit that didn't receive some kind of improvement or surgery is inner propeller blades :-)
Only aftermarket used is CMK's Bristol pegasus engine, but that too was superdetailed .
I built a complete interior, including map, triangular and ruler on navigator's desk, signal cartridges and signal pistol below pilot's seat and so on...the list of items in the hull is endless.
Each wing rib consists from 19 parts.
Note - the wire antennas didn't build, I made them once the model firmly sat on his wooden base.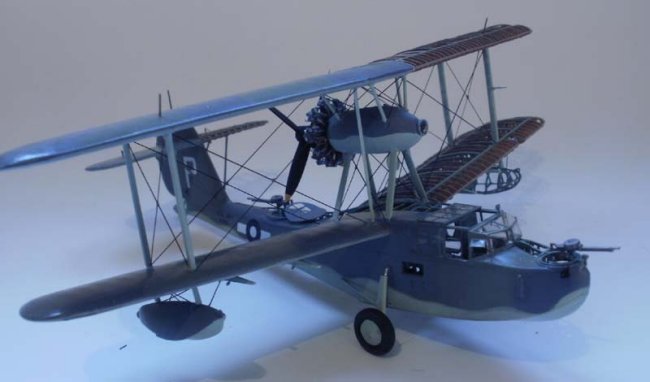 Decals are used from Revel, FAA temperate sea scheme was painted using Model Master colors.
I didn't want to over weather it so all model received just subtle kind of weathering.
Mario Gložinić