Hello everyone!
This is my latest job in 1/72 scale. Seats, cockpit, controls and stick are reconstructed with plasticard and resin.
I added a whole series of details to the outside of the fuselage and the exhaust and I opened and detailed some of the doors that are typically open when the MB339 is parked.
Other details that were added to the canopy are some levers and the mirrors.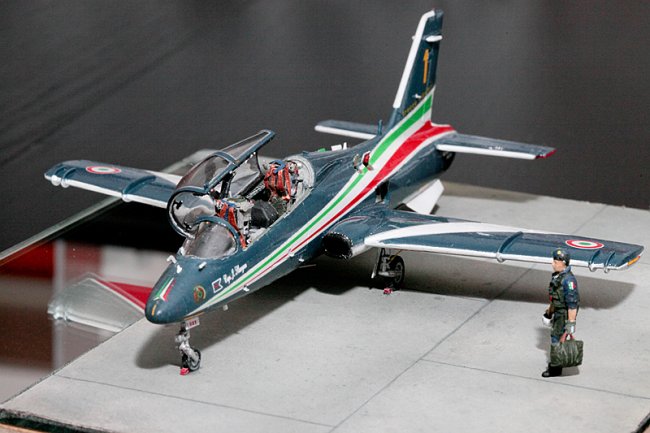 Enjoy the photos.
Andrea Cittadini