This is my build of the Eduard 1/48 Mikoyan I Gurevich 21 MF in service with the Slovak Air Force in the nineties. This issue is the "profipack" edition. This means it comes with photo etched cockpit details and resin UB-16 rocket pods. There are also paint masks present in the kit. No aftermarket stuff is used. The kit is airbrushed with Revell enamels and Tamiya acrylics. After painting, decalling and coating I weathered the model using Flory Models (Promodellers) wash.
I will not tell you much about the MIG 21 itself, most of us modellers and aviation freaks know everything about it already. This specific plane got it's paint scheme in 1997 by the personel of the SLIAC AFB. At the moment it is scrapped.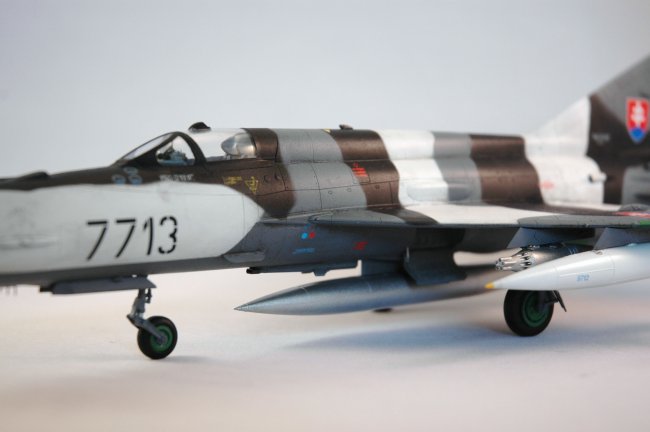 The storage pylons of the MIG are carrying UB-16 pods containing unguided rockets, 2 490l tanks and a 800l fuel tank.
Ronald Beelen