This is the HobbyBoss 1/48 Tornado GR1 converted to a GR4 ZA600 in 41(R) TES anniversary markings. The decals are custom made by a friend as none are available for this scheme at the moment.
The Tornado has the current Ops fit of Paveway 4, Brinstome, Tanks, ECM amd AIRCM pod and Lightning 3. It's also got ASRAAM fitted. The AIRCM pod is converted from a standard |BOZ 107. All flags are either Eduard or masking tape, exhaust and intake blanks are masking tape. Seats are Paragon as are the wheels.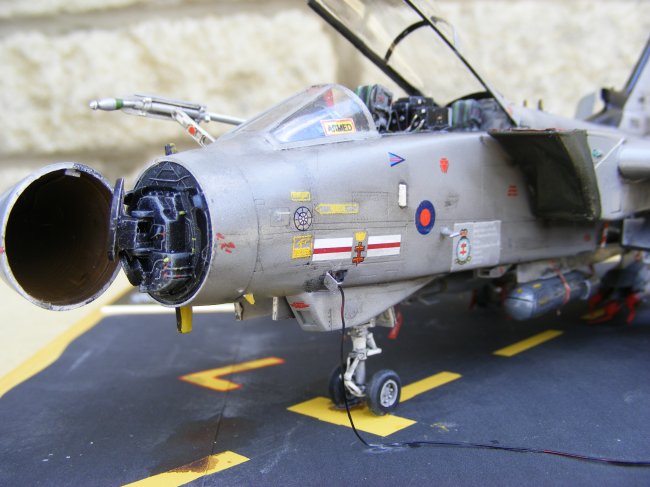 For all it's "apparent" problems I liked this Hobbyboss kit, it went together without to many snags and it does look the part. The kit took the best part of 3 months on and off and was built for the Squadrons 95th on 23 September 2011, it went down well, so well in fact I've got another commission but in 1/72 from my Wing Commander.......can't say no I guess.
Pete Morgan