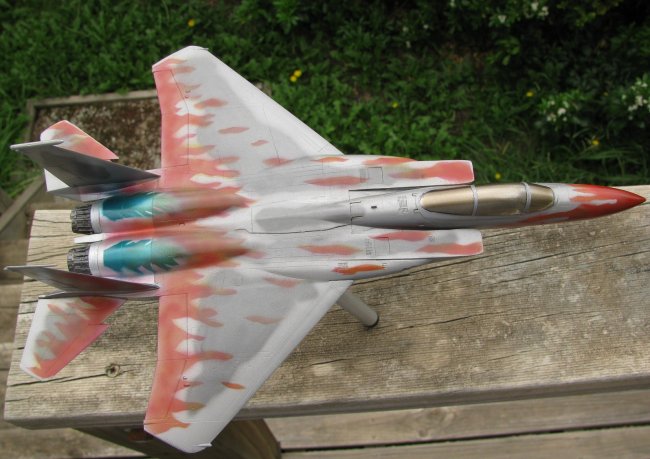 Initially built this bird around 2008/2009, when I first (re)started building models as line bird. At that time, I had not discovered this forum, hence didn't know anything about building models properly, e.g. what to do with seam lines, etc. So the result was very bad. It was subsequently damaged by my daughters when they accidentally dropped a rather thick book on it, about 2 years ago. Been sitting in my spares box since then until recently...
I kept changing my mind on what sort of colour scheme this bird would end up wearing. I was initially thinking of all over silver with Black Panther decals from my abandoned Italeri Black Panther Tornado. But then I decided I'd use it to test the Raptor coat on it for my planned Raptor builds. Being satisfied that the Raptor coat turned out quite well, I started thinking more outlandish scheme for this bird. That's when I decided to do what I did to my very first Italeri Raptor (http://www.arcforums.com/forums/air/index.php?showtopic=229032): FLAMES!!!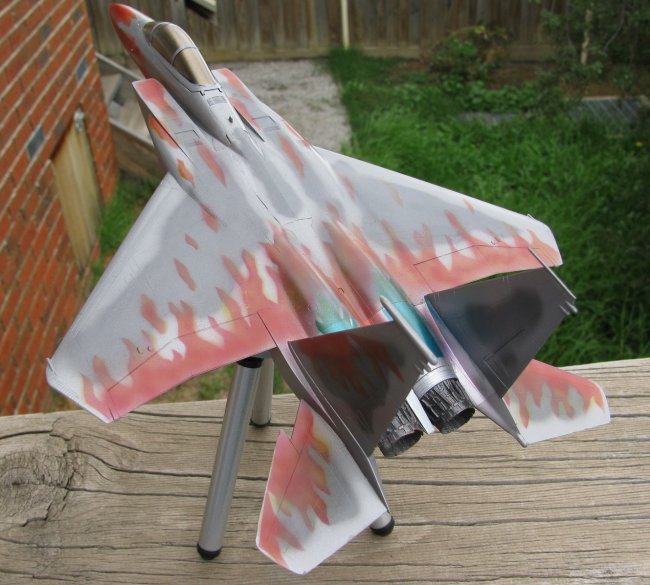 I find that I have the most fun doing rebuild/reboot of old, badly put together models, into something new, with some outlandish paint scheme, having done a few. I guess it's because in this type of project, I'm not feeling the pressure of trying to do things "properly".

ENJOY!
Michael "Chewy" Choo