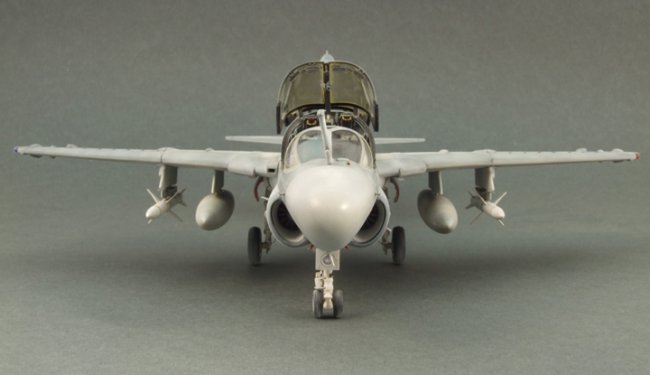 To realize this subject, I turned to Italeri. The scale of the kit is the 1/48. The interiors are self-built using plasticard, copper wire, tin wire, metal nets and masking tape. For instruments I used the set of photogravures precolorate I treated to match the color of the tank. Decals are the original Italeri kit decals. The color I made with acrylic paint airbrushed data. For the aging and wear I used pastels and oil paints with a brush data.
Per realizzare questo soggetto, mi sono rivolto alla Italeri. La scala del kit è la 1/48. Gli interni sono autocostruiti usando plasticard, fili di rame, fili di stagno, retine metalliche e nastro da mascheratura. Per la strumentazione ho usato il set di fotoincisioni precolorate che ho trattato per adeguarle alla colorazione della vasca. Le decals sono quelle originali del kit Italeri. La colorazione l'ho effettuata con colori acrilici dati ad aerografo. Per l'invecchiamento e usura ho usato pastelli e colori ad olio dati a pennello.
"Kit" La mia galleria, dove potete visionare i vari passaggi di costruzione, http://modelkit.altervista.org
Ciao.
Kit
Click on images below to see larger images